AWARDS
Super Elite Honours Remover
We have been awarded Super Elite Honours Remover. This is a tribute to the excellent work from all our staff since 1978.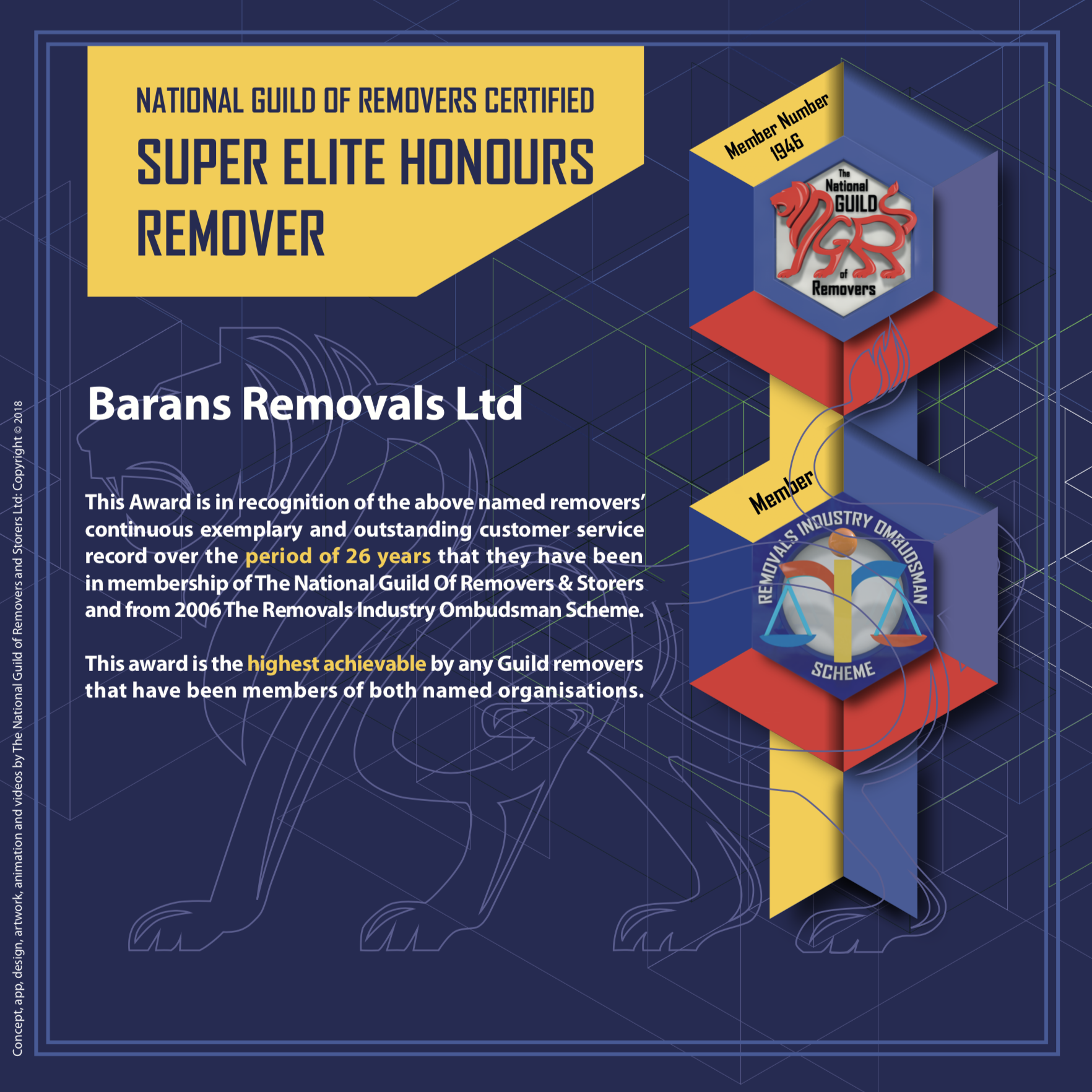 Removals For The Wokingham Area – Barans Removals

For a house removals company in Wokingham, visit us at Barans Removals. A company that can help you in moving home; we can promise you that your possessions will be taken care of. We know that moving home is a very time demanding task and that you only want to trust your belongings to a company that offers a friendly and reputable service. The great thing is, Barans Removals Wokingham have been in the industry since 1978. Our company is a family removals firm with years of experience in helping individuals relocate from one home to another, with minimum fuss and stress. Our second forte is removals in the Wokingham region, which is evident in our extensive knowledge of the Wokingham area. Feel assured we will take care of your valued possessions as we will treat them with the utmost respect and care. One call is all that is required, and we'll make all the arrangements, enabling you to spend time on the things that really require sorting out. We won't be late arriving at your new home with your goods or go missing on the way. We are on top of traffic incidents and road closures. As we've been in the business for so long, we also know all the short cuts, many of which other removal firms are not aware of, taking your possessions to you instantly and in perfect condition.
Removals Company Wokingham

We help people move from their old home to their new one all over the South of England, such as Teddington, Chertsey, Hampton, Ascot, Oxshott, Cobham and Esher. We don't just provide residential moves either. We can also deal with your business's massive scale items since we offer commercial moving services. If you're after more space in your office or home, then you're in luck as we also offer storage amenities and services. So, if you're searching for a professional yet friendly service that assures customer satisfaction and puts as high a price on your possessions as you do yourself, call Barans Removals; the best removals company in Wokingham.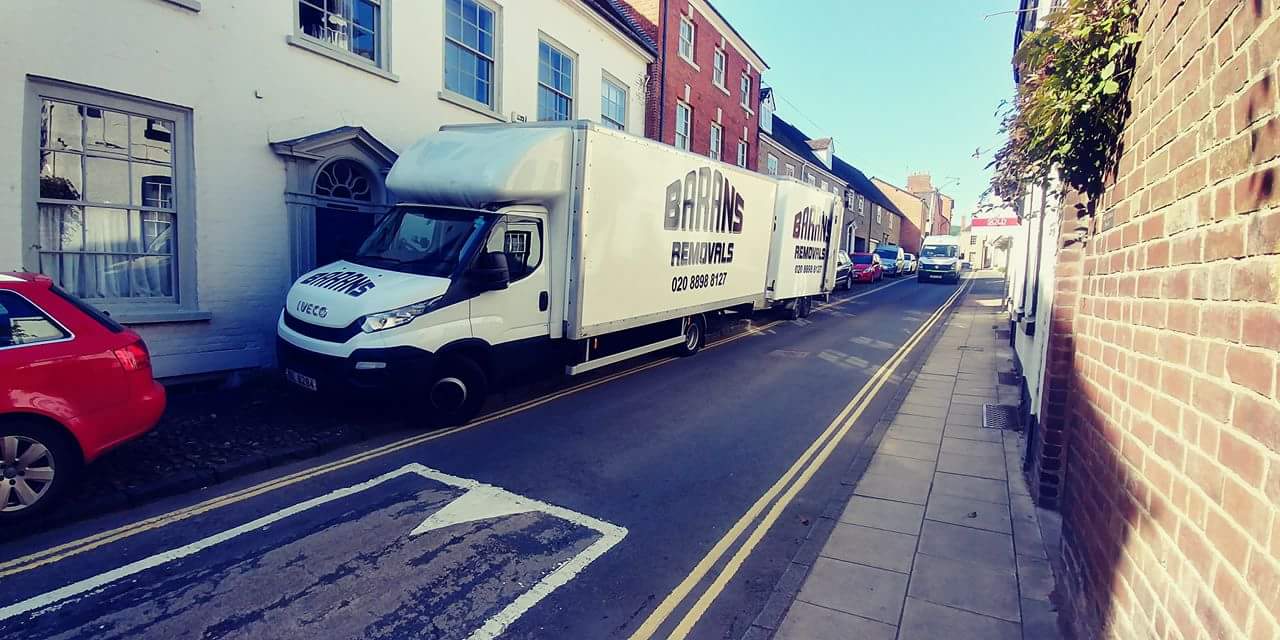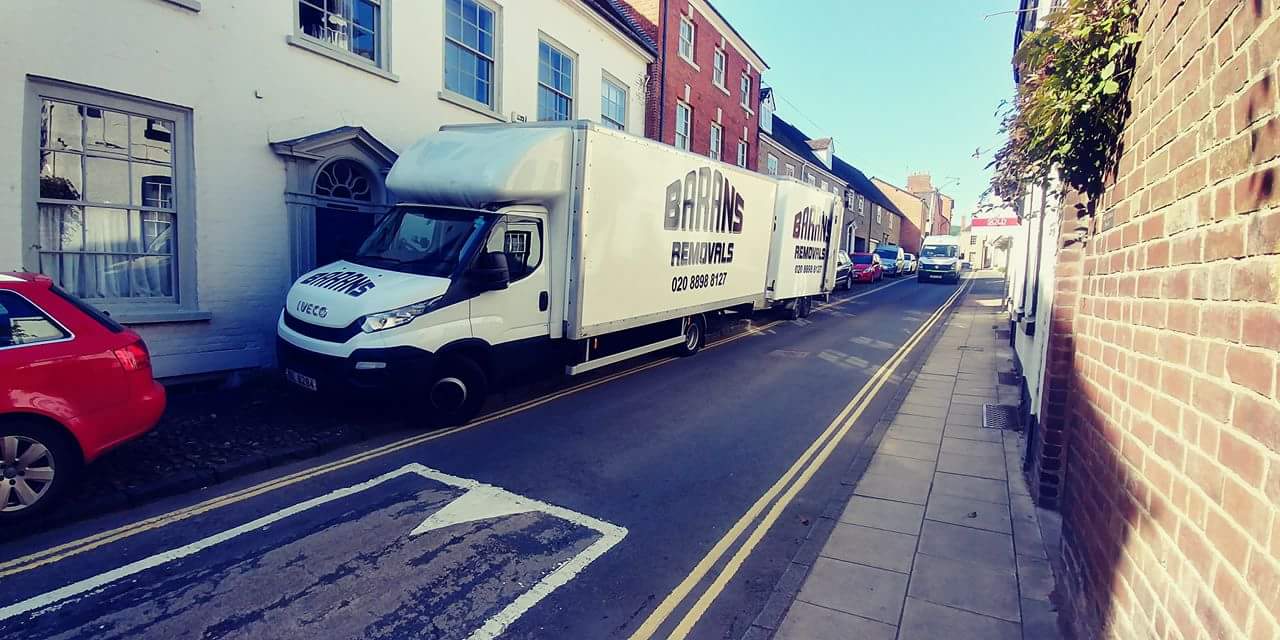 Facts about Wokingham
Wokingham is a historic market town in Berkshire, England, 39 miles west of London, 7 miles southeast of Reading, 8 miles north of Camberley and 4 miles west of Bracknell.
Wokingham was a borough before the 1974 reorganisation of local government, when it merged with Wokingham Rural District to form the new Wokingham District. Borough status was granted in 2007.