AWARDS
Super Elite Honours Remover
We have been awarded Super Elite Honours Remover. This is a tribute to the excellent work from all our staff since 1978.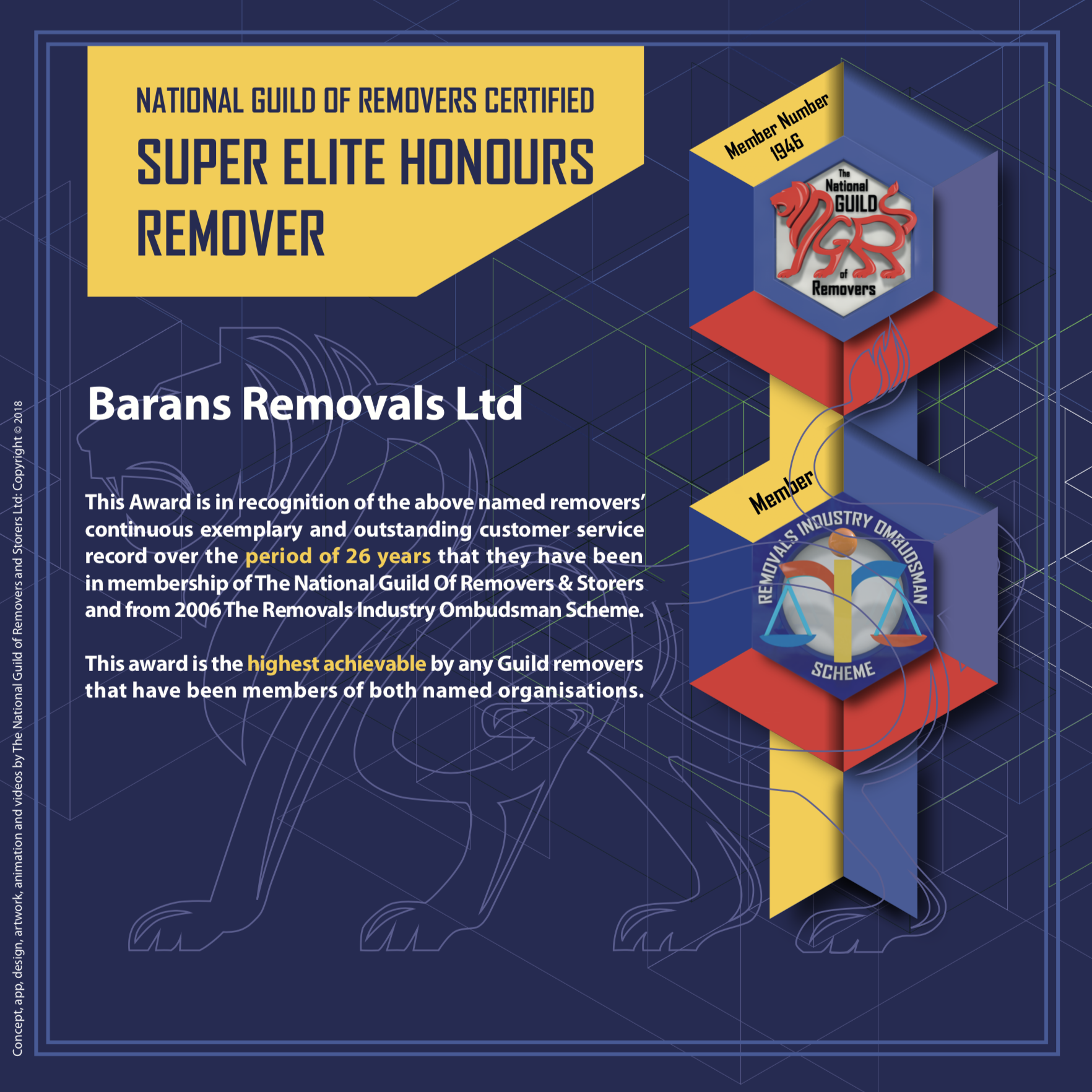 Removals To The West London Area

Our primary objective at Barans Removals is to ensure our customers are always happy, which is continually achieved through our hard work ethic and focus to detail. This is the reason why we are open to feedback so that we can improve our house removals West London service, which meet the demands, set by individuals seeking house removals West London and London areas.

Since 1978, Barans Removals have continuously delivered superb services, earning us a great reputation as experts in the business. Not only do we cater for home moves, but we also have experience and the resources to correctly package and transport commercial properties. Even if you are not looking to transport items, our storage system enables you to store any temporarily undesirable items securely and safely, so you can feel assured they are safe and sound.
Professional Removals West London

With over 3 decades of industry experience, we have honoured our abilities and knowledge to provide a fast and trustworthy service, which not just meet your demands but also exceed them. At Barans Removals we pride ourselves on our one of a kind qualities as a removal company, not only can we move your possessions to any area, our local know-how of West London and years of working in the area ensures your move will be completed efficiently.

Moving house or office is extremely stressful and can remove the excitement of moving. This is the reason why Barans Removals are here to help and provide a simple, effective solution for you by offering a cost-effective service for those seeking a removals company Aldershot for both privately operated and commercial properties.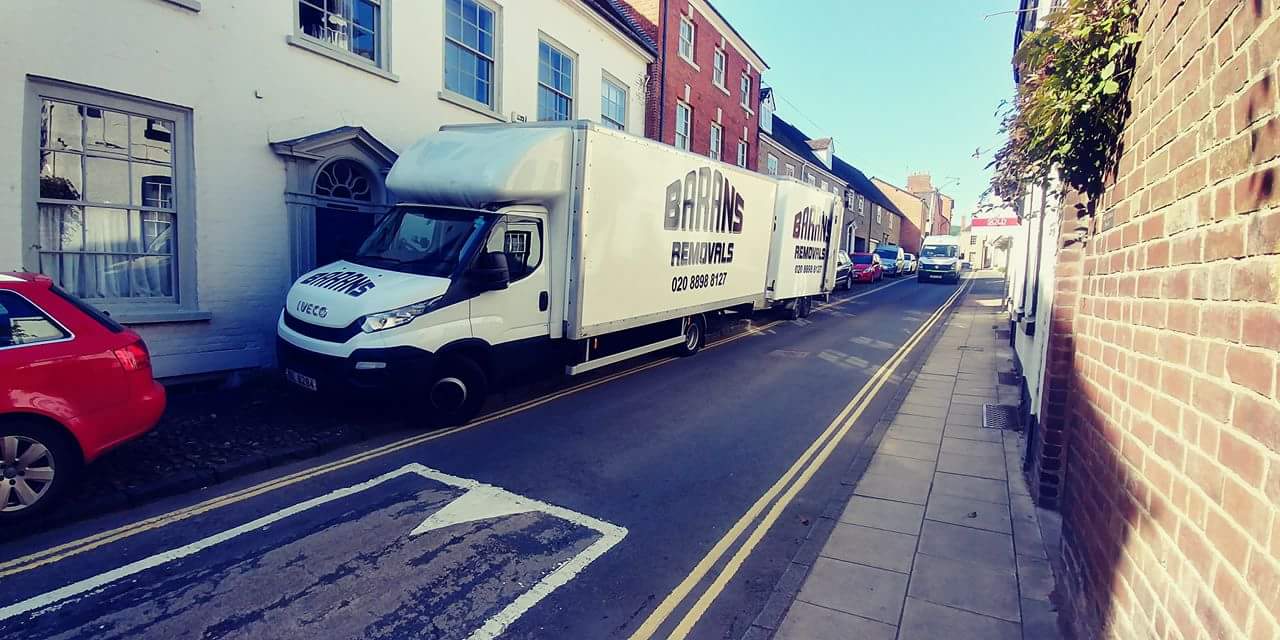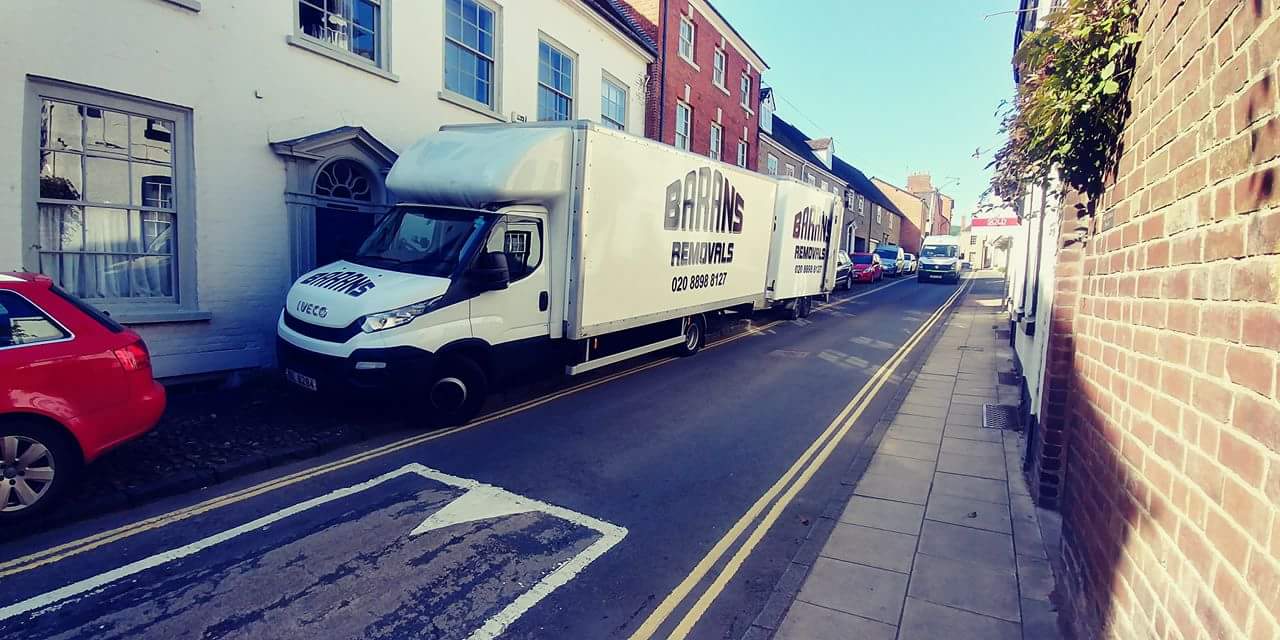 Facts about West London
West London is an official sub-region of Greater London, consisting of the London Boroughs of Brent, Ealing, Hammersmith and Fulham, Harrow, Hillingdon, Hounslow and Richmond upon Thames.
West London had a gross value added of £34.4bn in 2007, around 20% of the gross value added of Greater London. London Heathrow Airport is a major employer in West London, and the University of West London has more than 47,000 students.