AWARDS
Super Elite Honours Remover
We have been awarded Super Elite Honours Remover. This is a tribute to the excellent work from all our staff since 1978.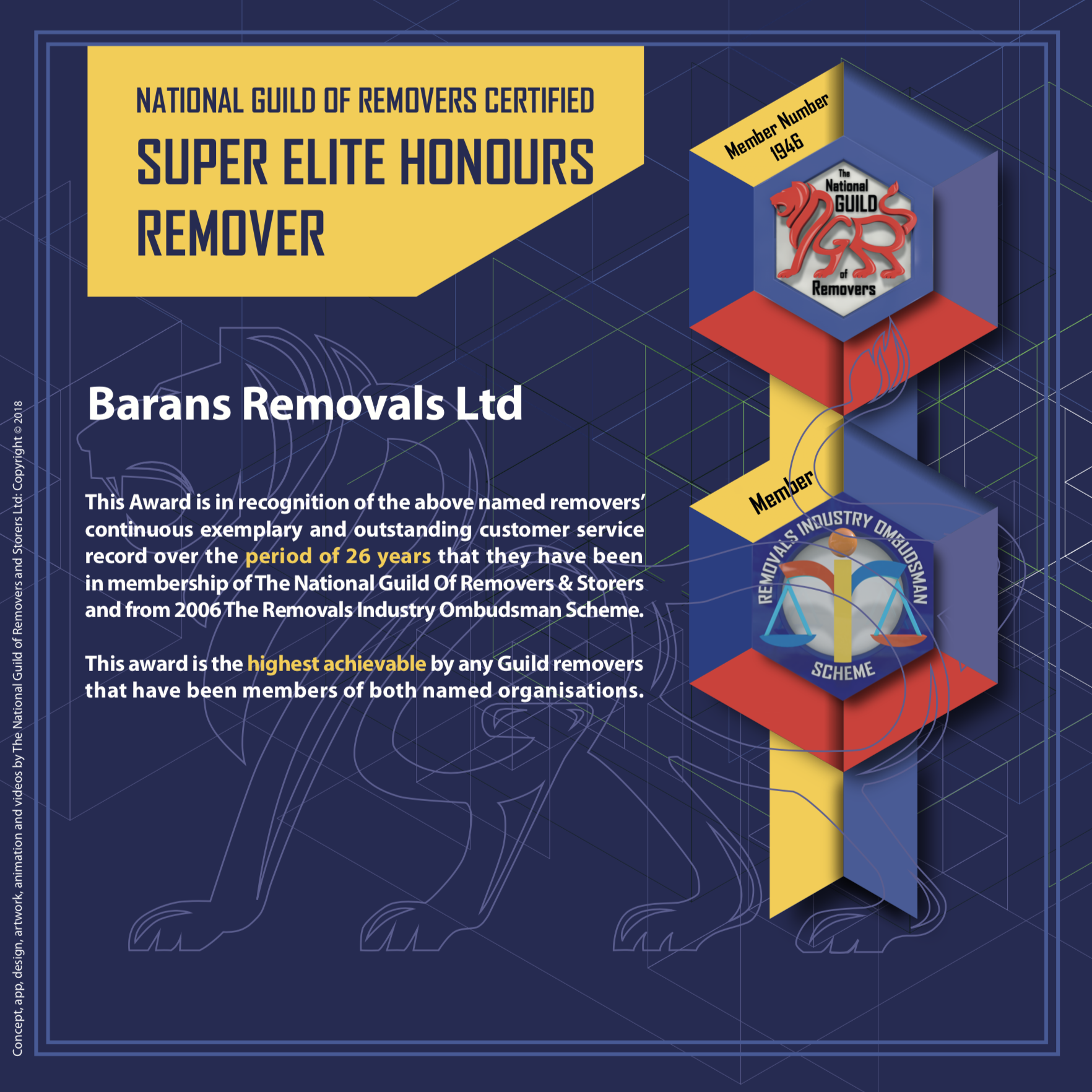 Removals For Walton Based Businesses And Homes

Are you looking for a Walton on Thames removals company? Barans Removals cover many areas along the river Thames, from down in the docklands all the way up to the Henley and beyond. Contact us today for your free quote. Barans Removals can help your house move run smoothly and hassle free. Our small chain operation allows us to tailor according to your needs, and we'll make sure all your belongings are transported safely to your new home.
We are a professional removals company and cover the Greater London and Surrey area along with Walton. At Barans Removals, we don't just promise you superior service and we don't just promise you absolute satisfaction. We promise you an exceptional experience.

Many movers like to do their own packing, but just be aware that furniture removal in Surrey is no easy task, the packing should begin a couple of weeks before moving day. Alternatively, leave it to our master packers and we'll have the packing job done in no time, on the very morning that the full relocation takes place.Either way, you'll find that the move itself takes place without any unnecessary troubles. Our state-of-the-art moving trucks are equipped with padding, blankets, straps and to protect and transport cargo of all sizes and shapes.
Professional Removals Walton on Thames

Are you looking for a removal company to help with an international relocation? If so, we can help. We've been working with clients on international moves for several decades, This is how we've established an expertise in the necessary logistics and procedures. We can handle all aspects of your move abroad, bu air, sea or road.
We understand some items are extremely important to you, such as paintings, antique furniture or family heirlooms. We are committed to making sure these items are delivered them in the same condition as when you handed them to us. We believe in treating your valuables as if they were our own.

Are you moving into a much smaller house? Or maybe you've decided to go on an indefinite holiday? Our storage is perfect for these types of scenarios. Our storage units are equipped with the highest level of security for the safety of your items.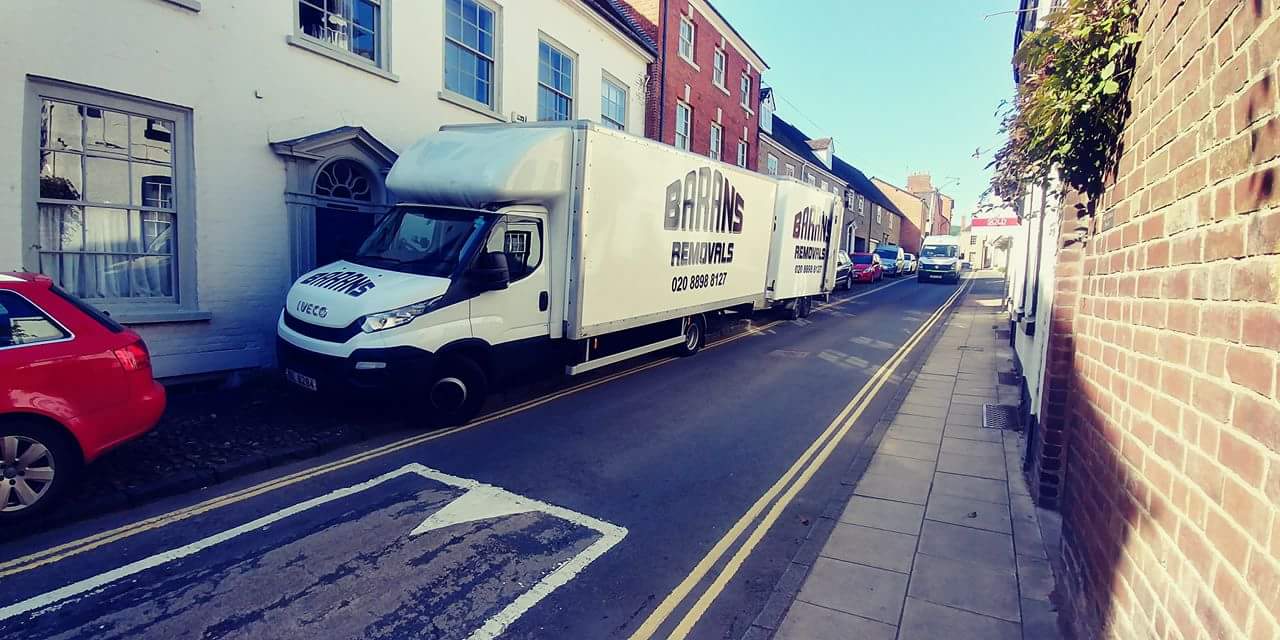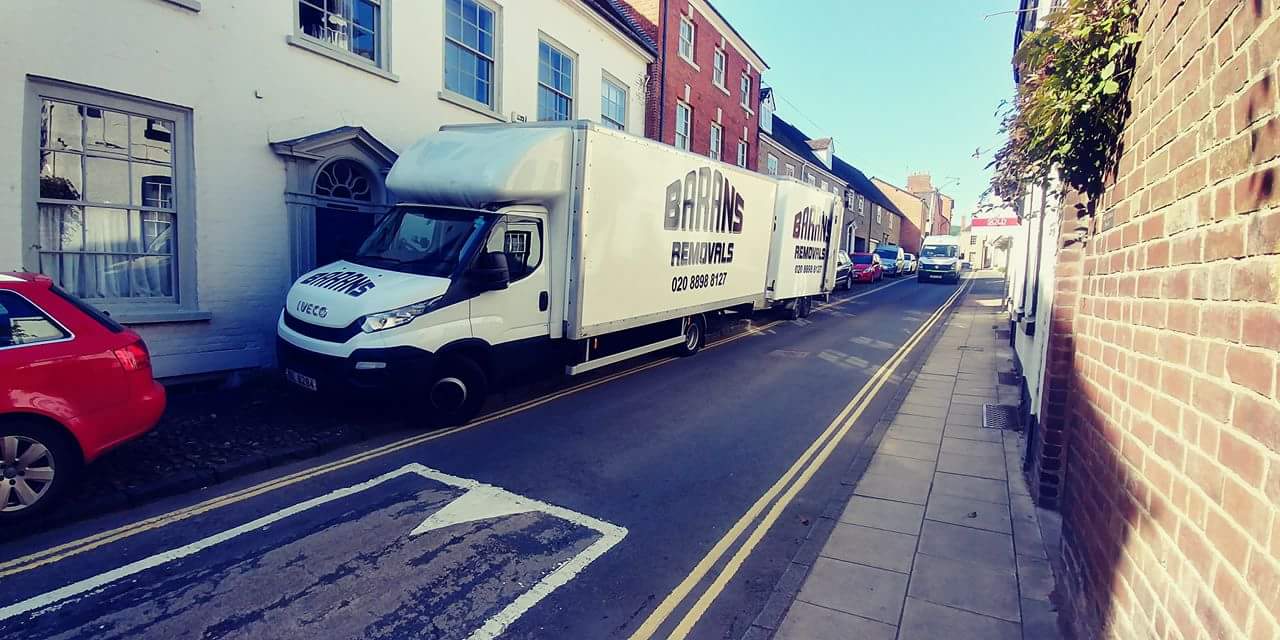 Facts about Walton
Walton-on-Thames is a market town on the right bank of the Thames in the Elmbridge borough of Surrey, England. The town itself consists mostly of affluent suburban streets, with a historic town centre of Celtic origin. It is one of the largest towns in the Elmbridge borough, alongside Weybridge. According to the 2011 Census, the town has a total population of 22,834. It is around 15 miles from Central London, and is served by a wide range of transport links.
The name "Walton" is Anglo-Saxon in origin and is cognate with the common phonetic combination meaning "Briton settlement" (literally, "Welsh Town" – weal(as) tun). Before the Romans and the Saxons were present, a Celtic settlement was here. The most common Old English word for the Celtic inhabitants was the "Wealas", originally meaning "foreigners" or "strangers". William Camden identified Cowey Stakes or Sale, Walton as the place where Julius Caesar forded the River Thames on his second invasion of Britain, which stakes the Venerable Bede spoke of remaining in his time. A fisherman removed several stakes about thigh-width and 6 feet (1.8 m) made of wood that was very black and hard enough to turn an axe, and shod with iron. He sold these to John Montagu, 5th Earl of Sandwich, who used to come to the neighbouring Shepperton bank to fish, for half a guinea apiece Elmbridge Museum requires definitive evidence of these stakes, the evidence at present limited to pre 20th-century secondary sources that conflict as to detail.
Walton appears in the Domesday Book of 1086 as "Waletona". The settlement was held jointly as overlords in the feudal system by Edward de Sarisber (Salisbury) and Richard de Tonbrige. Its Domesday assets were: 6 hides; 1 church (St. Mary's), 2 mills worth £1 5s 0d, 1 fishery worth 5s, 14 ploughs, 40 acres (16 ha) of meadow, supporting 50 hogs. It rendered £28.