AWARDS
Super Elite Honours Remover
We have been awarded Super Elite Honours Remover. This is a tribute to the excellent work from all our staff since 1978.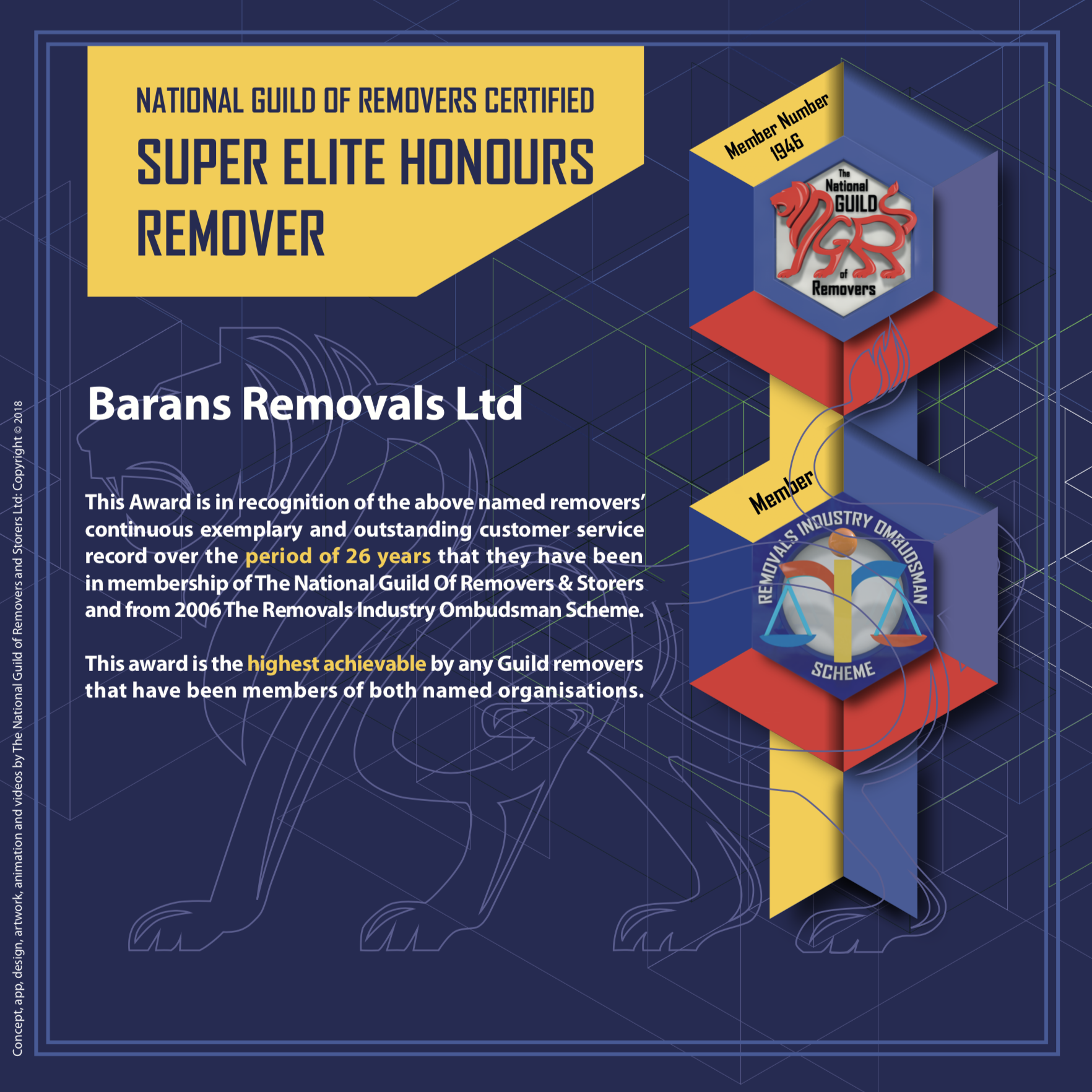 Virginia Water Based Removals & Moving Company – Barans Removals

This is what has made Barans Removals one of the most sought-after removal companies across the whole of the UK. If you're looking for a removals company in Virginia Water that you can trust, look no further than Barans Removals.
Our staff have been serving customers in and out of South East England for over 30 years and have the experience required to perform any move. We like to believe that we're more than just a moving company because we form healthy relationships with all of our clients because we genuinely care about our quality of service and the customer's satisfaction.

When you move with Barans Removals, you're getting more than just a door-to-door service. Choosing us comes with many benefits, including a bespoke packaging service dedicated to ensuring that your most prized possessions are professionally wrapped to guarantee safe transport. We can cater to your exact needs, whatever they may be. If you would like to learn more about our service, or you would like a quotation, why not give us a call? Or, head over to our get a quote page to request a quote.
Professional Removals Virginia Water

We offer punctuality and safety for your belongings. Rather than asking friends and family help to move big furniture, it can increase the chance for breakages. We already undergo professional training to learn about the excellent moving techniques so that we can guarantee your belongings are safely moved to your new home. There is no need to worry about your valuable belongings since we deliver everything safely into the rooms you require. Knowing that your belongings are handled by the professional and it also will arrive safely will put you at ease in your removal in Virginia Water.

Convenience is important, whether we're talking about shopping for food or shopping for the right removal company. That's why you should choose the Barans Removals for Virginia Water, a firm that can offer you exactly what you need for your house or office removal, whether it is within Virginia Water, the UK or even to Europe. But how do you know exactly which removal services you need? Call us and find out.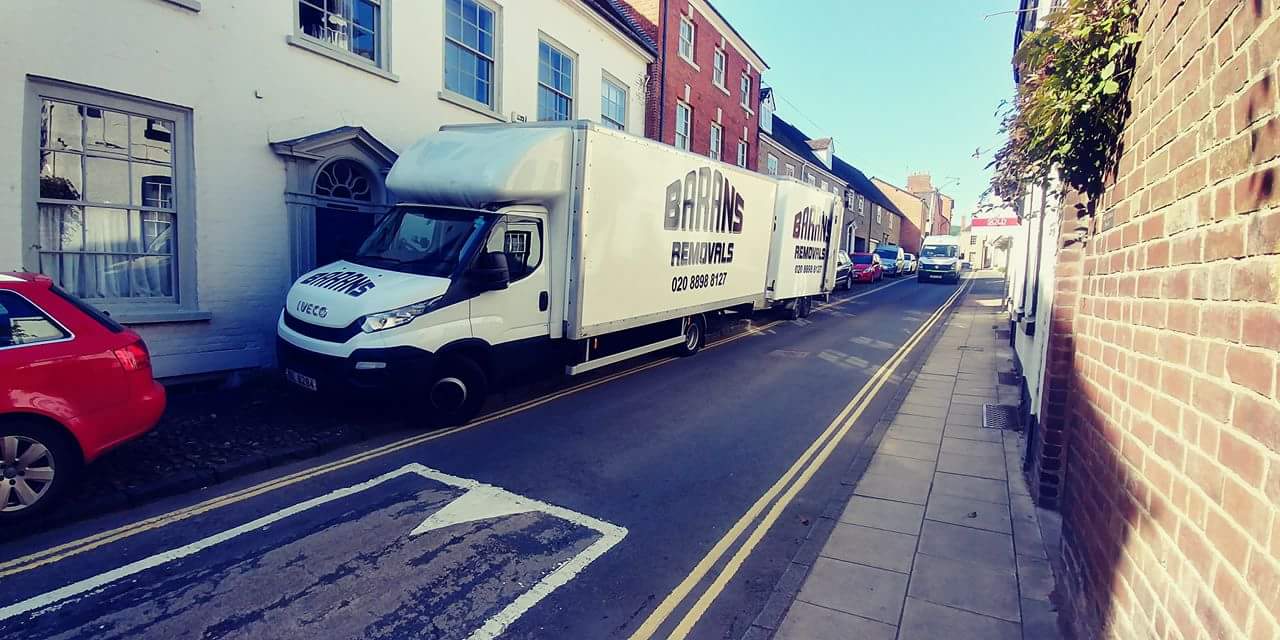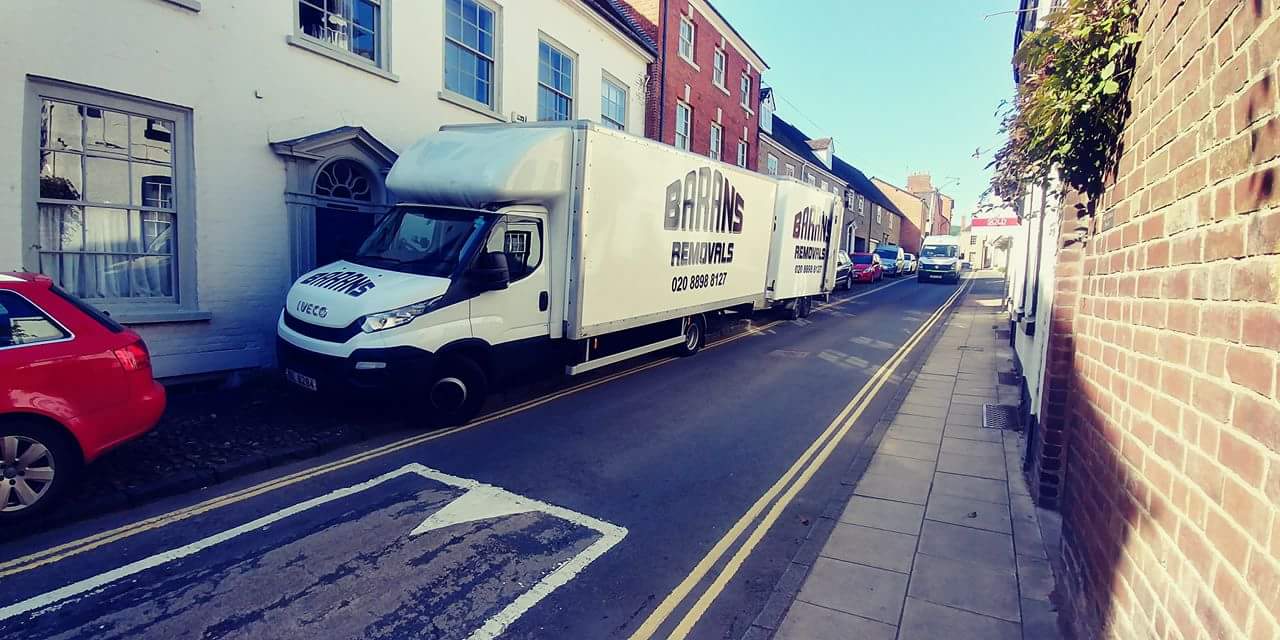 Facts about Virginia Water
Virginia Water is a commuter town or village in northern Surrey, home to the Wentworth Estate and the Wentworth Club. The place occupies a large minority of the Borough of Runnymede. Its name is shared with the lake on its western boundary: Windsor Great Park. Virginia Water is close to the M25, M4 and M3 motorways. Heathrow Airport is seven miles to the north-east.
A report from October 2015 listed Virginia Water as the most expensive town (excepting individual London boroughs) for property in the UK, having an average house price exceeding £1m. The 2011 Census showed the population of Virginia Water to be 5,940. Many of the homes are situated on the Wentworth Estate, the home of the Wentworth Club which has four golf courses. The Ryder Cup was first played there. It is also home to the headquarters of the PGA European Tour, the professional golf tour. The estate reached the headlines in 1998 when General Augusto Pinochet was kept under house arrest in one of its houses prior to his extradition.
The town has a junction railway station within the estate. Frequent South Western Railway trains run to London Waterloo, Weybridge, Twickenham, Richmond, Staines, Feltham, Clapham Junction, Vauxhall and Reading.