AWARDS
Super Elite Honours Remover
We have been awarded Super Elite Honours Remover. This is a tribute to the excellent work from all our staff since 1978.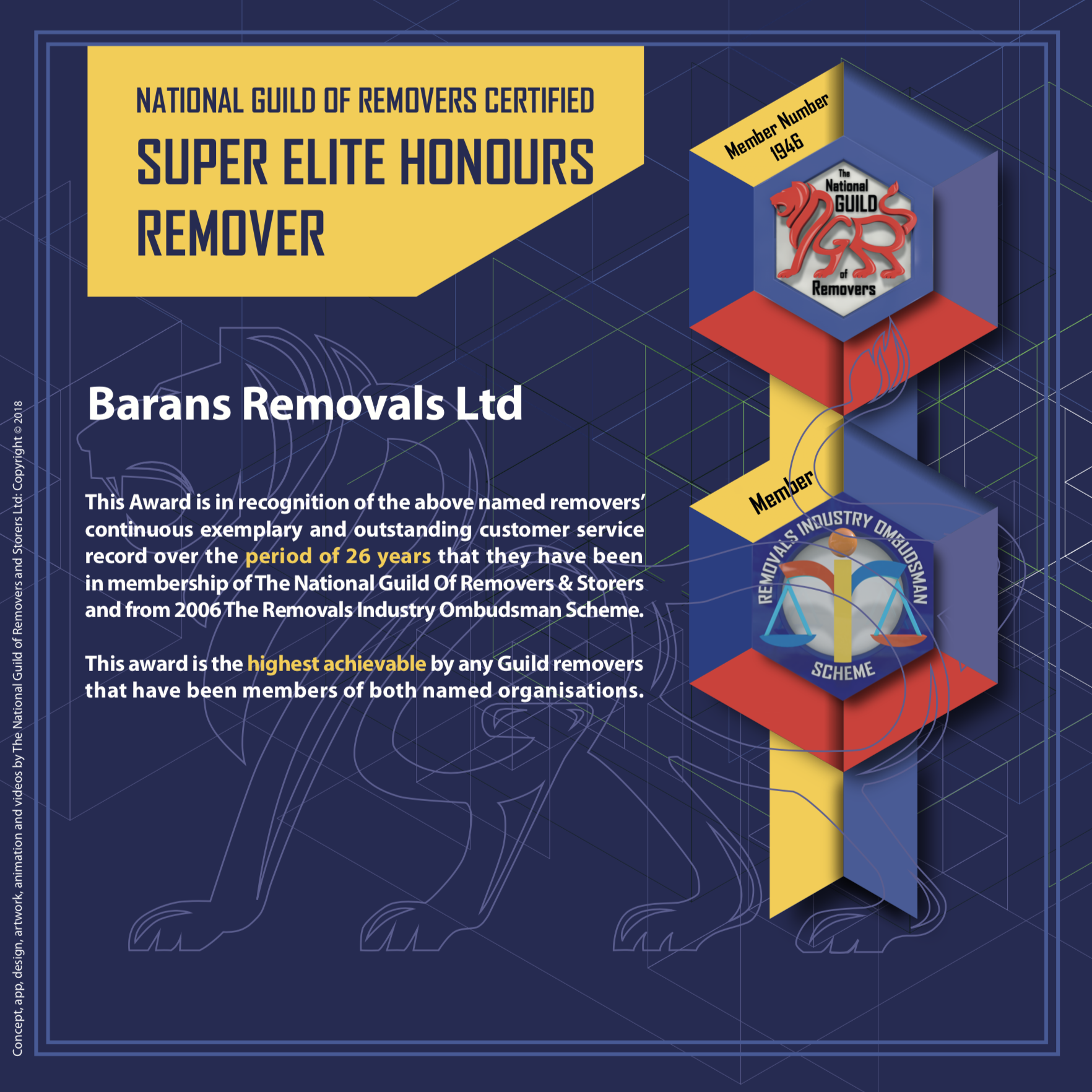 Find The Best Removal Company In Uxbridge Now

Barans Removals have years of experience in both house and commercial removals. Therefore, if you were under the impression that we were just used to house, bungalow, or even flat removals, then you only know the half of it! We've helped many shops and businesses relocate to fresh new premises in the Uxbridge area.

Our well-located premise has made us the favoured choice for people seeking commercial removals in Uxbridge. Our knowledge of this area is extensive, which is exactly why we boast many raving reviews from satisfied customers. We ensure our clients are always relocated as efficiently as possible without any unnecessary fuss whatsoever.
House And Commercial Removal Uxbridge Company

Commercial documents and also equipment can be large, bulky, and it will normally take up a large amount of space too. Naturally, not every removal company in Uxbridge will be able to take on such a mammoth task! While there are many companies out there who claim to offer commercial removals in the Uxbridge area, the majority of these will quickly find that they have bitten off more than they are able to chew - which is very bad news for their customers! After all, having to get a business moved immediately and efficiently from one location to another is a serious operation and it should not be taken lightly. But this isn't a problem at Barans Removals. We have the vehicles, the experience, the expertise as well as the organisational skills to conduct any kind of move! Now, if you think about commercial removal in Uxbridge, then contact us through the number given that can be located on top of this page. In terms of commercial or home removals Uxbridge, we definitely are the very best individuals to speak to.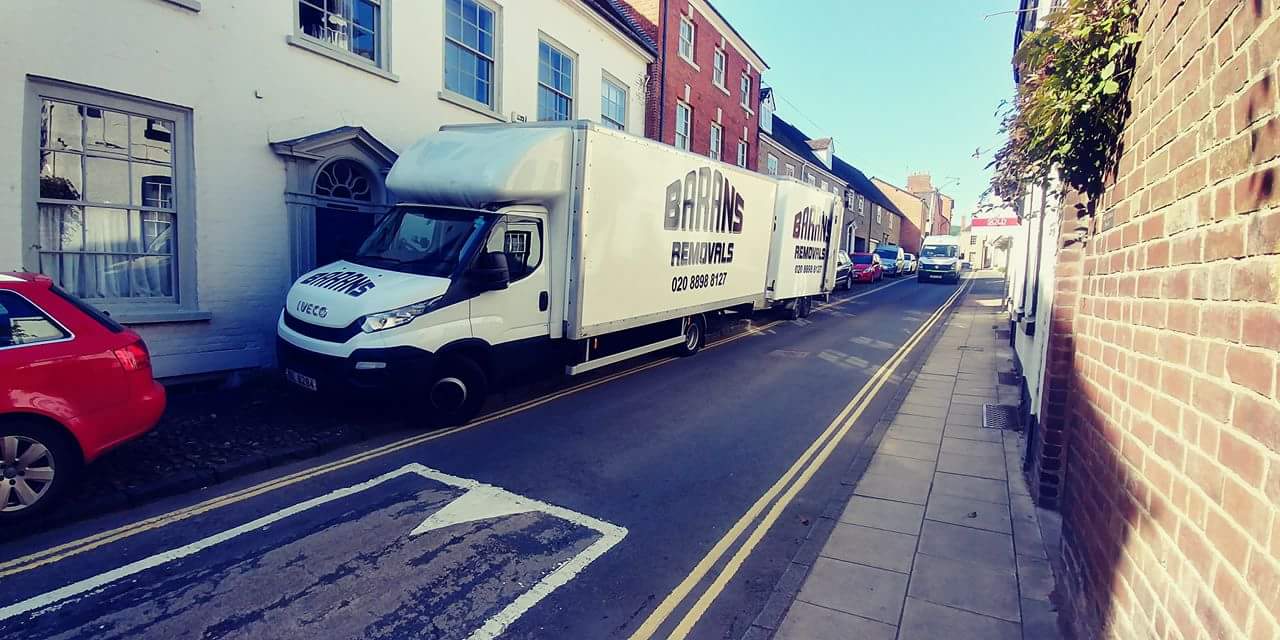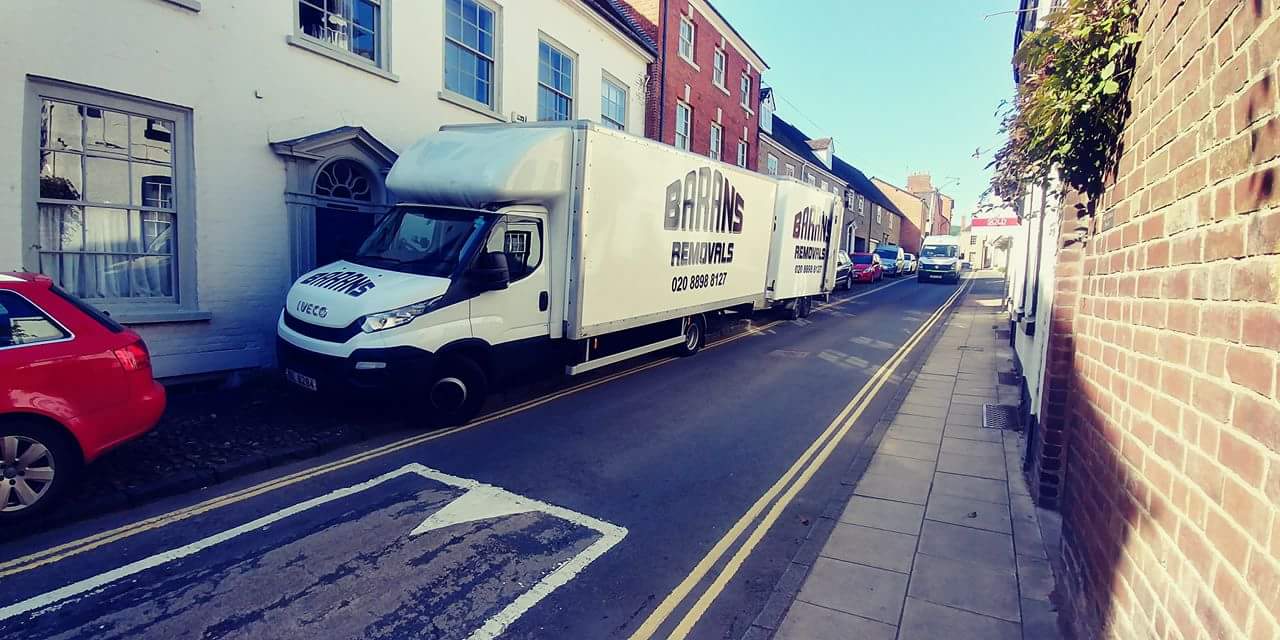 Facts about Uxbridge
Uxbridge is a town in west London, England, and the administrative headquarters of the London Borough of Hillingdon. 15.4 miles west-northwest of Charing Cross, it is one of the major metropolitan centres identified in the London Plan. Uxbridge historically formed part of the parish of Hillingdon in the county of Middlesex, and was a significant local commercial centre from an early time. As part of the suburban growth of London in the 20th century it expanded and increased in population, becoming a municipal borough in 1955, and has formed part of Greater London since 1965. It is a significant retail and commercial centre, and is the location of Brunel University and the Uxbridge campus of Buckinghamshire New University. The town is close to the boundary with Buckinghamshire, which is locally the River Colne.
Several historical events have taken place in and around the town, including attempted negotiations between King Charles I and the Parliamentary Army during the English Civil War. The public house at the centre of those events, since renamed the Crown & Treaty, still stands. Uxbridge also houses the Battle of Britain Bunker, from where the air defence of the south-east of England was coordinated during the Battle of Britain. Situated in RAF Uxbridge, the No. 11 Group Operations Room within the bunker played a crucial rule during the battle and was later used during the D-Day landings.
The wards of Uxbridge North and Uxbridge South are used for the election of councillors to Hillingdon Council and for statistical purposes. The 2011 Census recorded population figures of 12,048 for Uxbridge North and 13,979 for Uxbridge South.