AWARDS
Super Elite Honours Remover
We have been awarded Super Elite Honours Remover. This is a tribute to the excellent work from all our staff since 1978.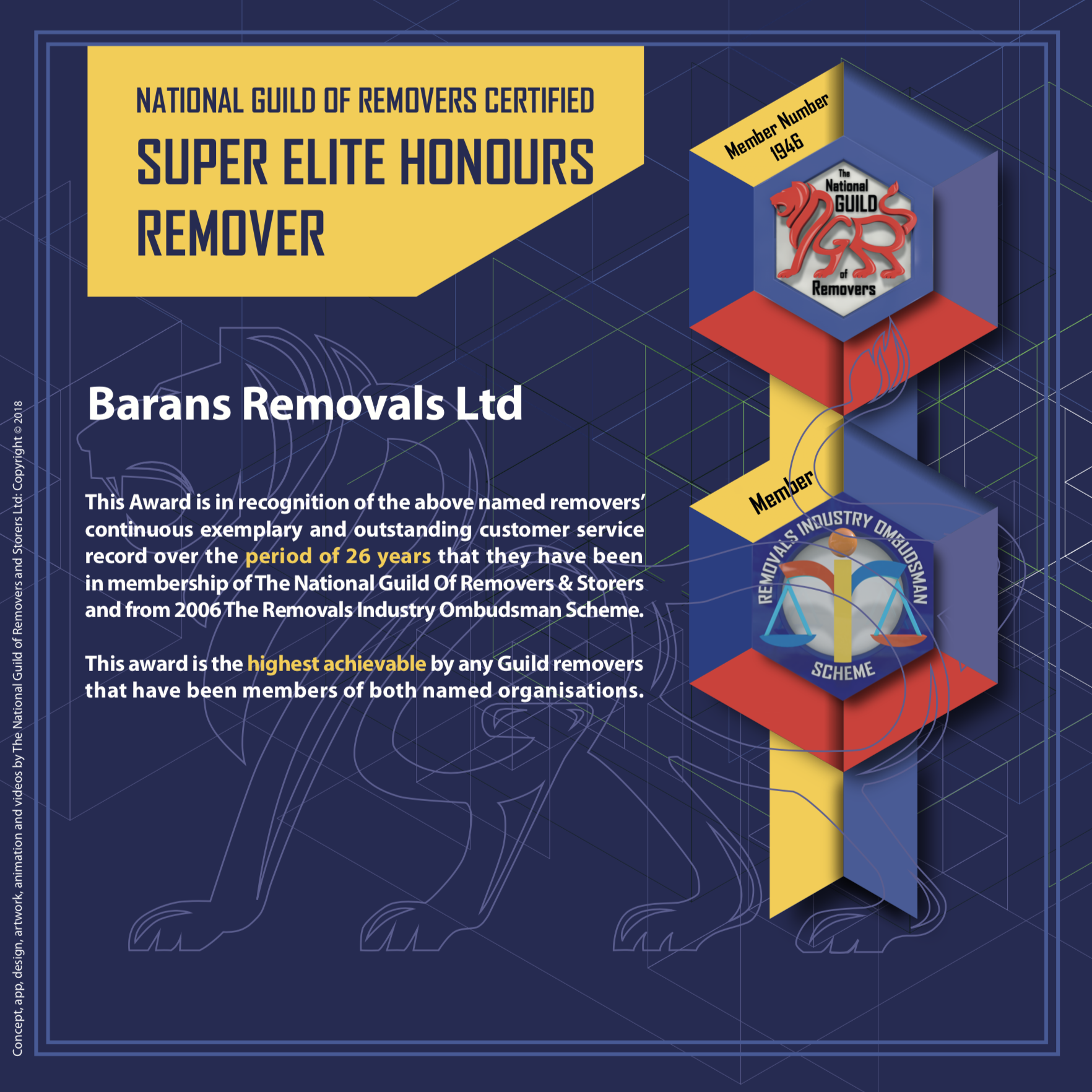 Removal Company In Teddington

Barans Removals have many years of experience in both home and commercial moves. We have helped many businesses move to a new premise in the Teddington area.

Because of where we're situated, Barans Removals Teddington has long been identified as the preferred option for people seeking commercial removals in Teddington. Our knowledge of this area is extensive; that is precisely why we're confident in providing exceptional services to our clients. We can ensure our clients are moved efficiently, easily and with no unneeded fuss whatsoever.
House and Commercial Removal Company Teddington

We understand that commercial documents as well as equipment may be large, bulky, and can often take up a lot of space. While there are numerous firms that guarantee individuals outstanding commercial removals in the Teddington areas, each removal company in Teddington can't carry out such a large job effectively. Feel confident knowing our removals company has years of experience in providing a great service.

Our employees are the lifeblood of our business, which are all equipped with skills, equipment, experience, and expertise to get the job done for you. So if you are intending a commercial removal in Teddington, there's only one contact number that you'll ever need. When it comes to commercial or home removals Teddington, we are the company you should connect with.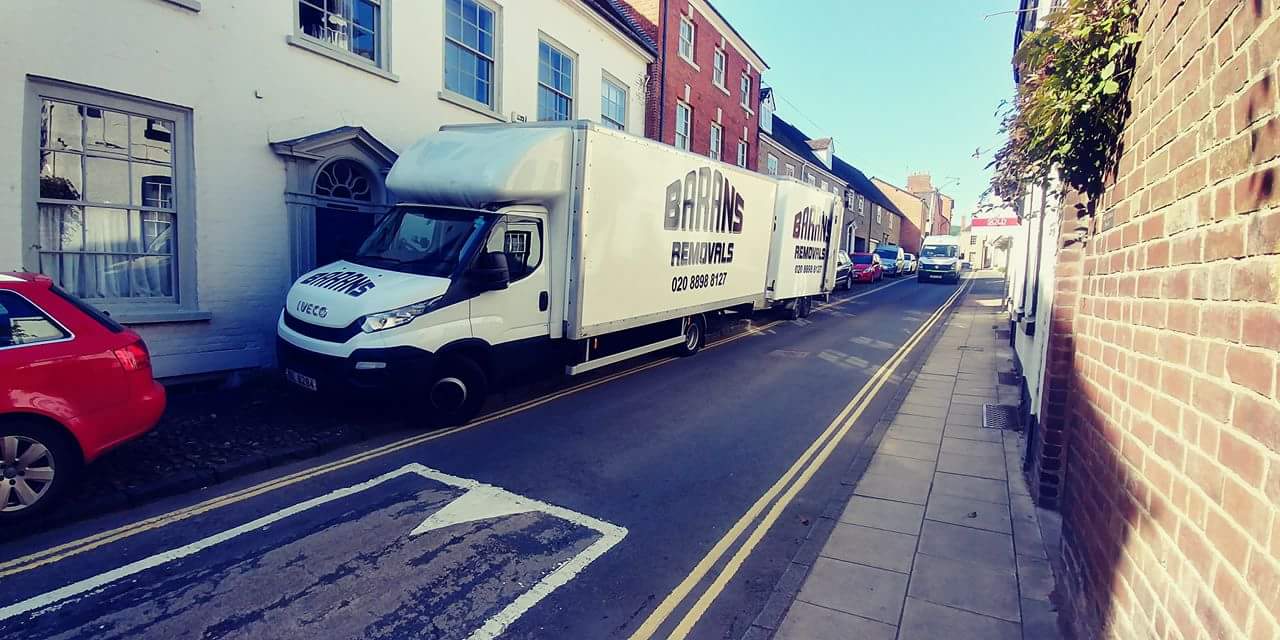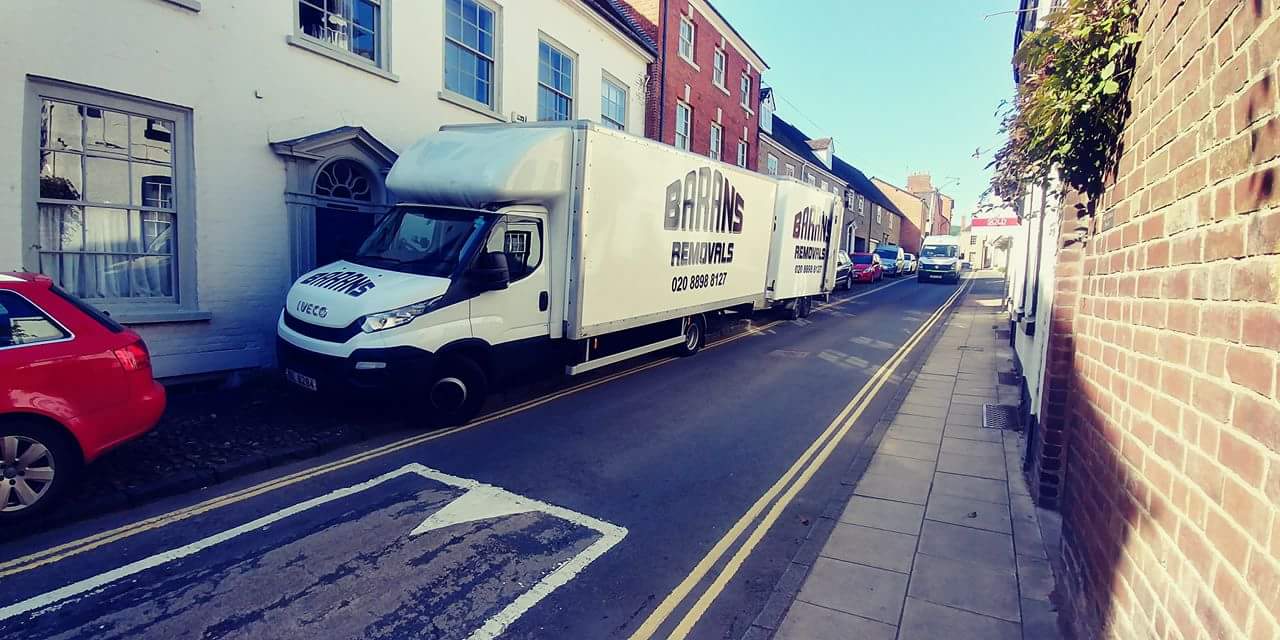 Facts about Teddington
Teddington is an affluent riverside area of South West London, England. Historically in Middlesex, it has been part of the London Borough of Richmond upon Thames since 1965. Teddington is on a long meander of the Thames between Hampton Wick and Strawberry Hill, Twickenham.
Mostly residential, it stretches from the river to Bushy Park with a long high street of generally upmarket shops, restaurants and pubs. There is a suspension bridge over the lowest non-tidal lock on the Thames, Teddington Lock. At Teddington's centre is a mid-rise urban development, containing offices and apartments. Teddington and surrounding areas have some of the highest house prices in the UK outside of Central London.