AWARDS
Super Elite Honours Remover
We have been awarded Super Elite Honours Remover. This is a tribute to the excellent work from all our staff since 1978.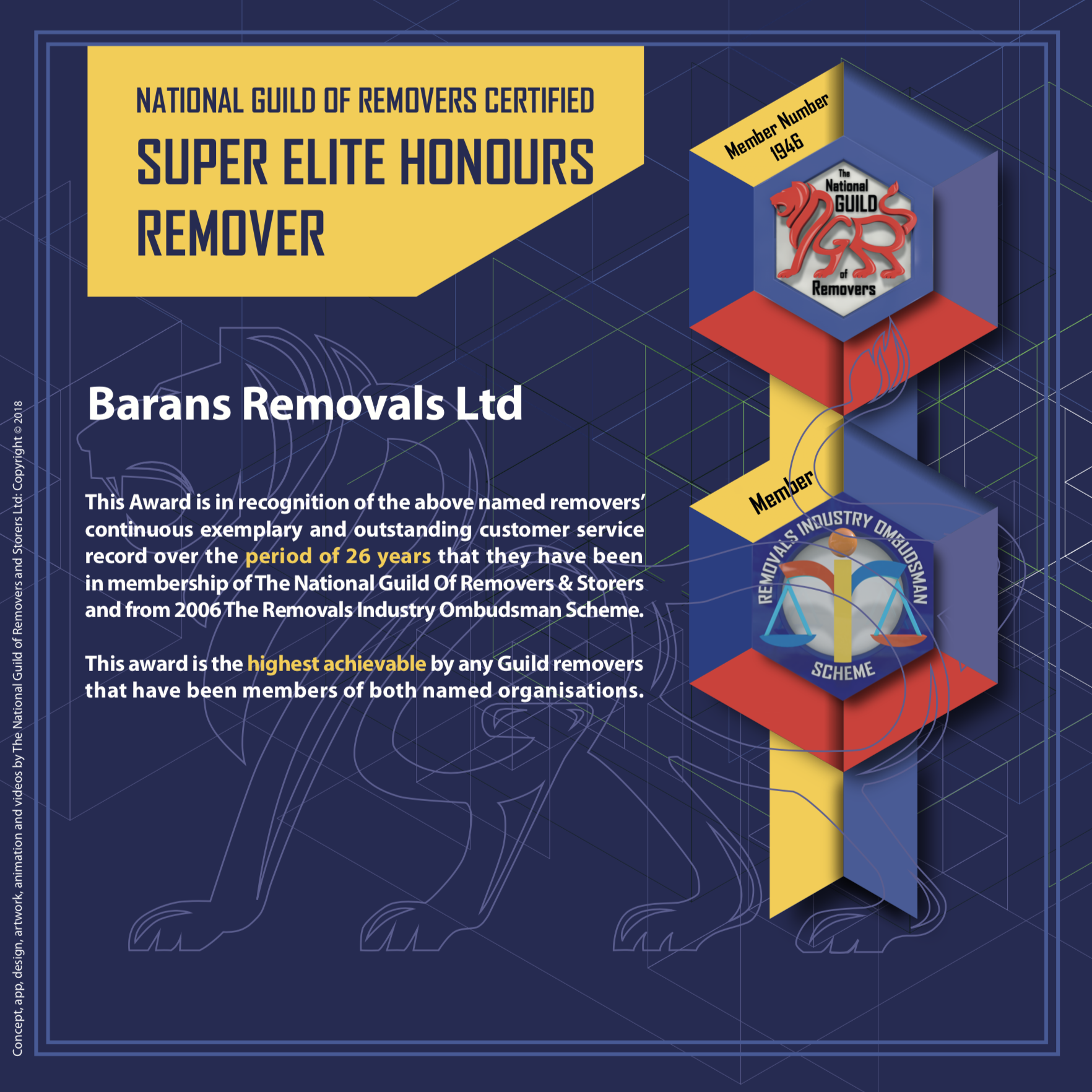 Barans Removals: The Only Choice For The Best In Surbiton

If you are moving home and searching for a house removals company in Surbiton, someone reputable to take care of your possessions, then come to Barans Removals. We understand that moving home is an extremely stressful time and that you just want to entrust your possessions to a company that presents a friendly and reliable service. The good news is, Barans Removals have been in the home removals industry since 1978. We are a family removals business who has helped many people with their moving needs without experiencing any major problems that could make the process very stressful. Due to our years of experience dealing with the Surbiton area, we are now the preferred choice for removals Surbiton. You can trust us with your belongings, secure in the knowledge that we'll treat them with the utmost respect and care.

One call is all that is required, and we will make all the preparations, allowing you to spend time on the things that really need sorting out. We'll always be on time in getting to your new house, and you can make sure that your goods and valuables will be safe and sound. Additionally, there is no way we get lost on the road. We're on the top of traffic accidents and road closures. Our long experience in the business assists us in knowing several short cuts. Having said that, your treasured belongings will completely get to your new place securely and in the quickest time achievable.
Removals Company Surbiton

We help individuals move from their old house to their new one all around the south of England, including Teddington, Chertsey, Hampton, Ascot, Oxshott, Cobham and Esher. We don't just offer house removal services as we can also deal with your business's large-scale items, providing professional commercial moving services. If you only want to make some extra space in your home or office, we also offer storage amenities and services. So, if you're searching for a professional yet friendly service that guarantees client satisfaction and puts as high a price on your possessions as you do yourself, call Barans Removals Surbiton; the best removals company in Surbiton.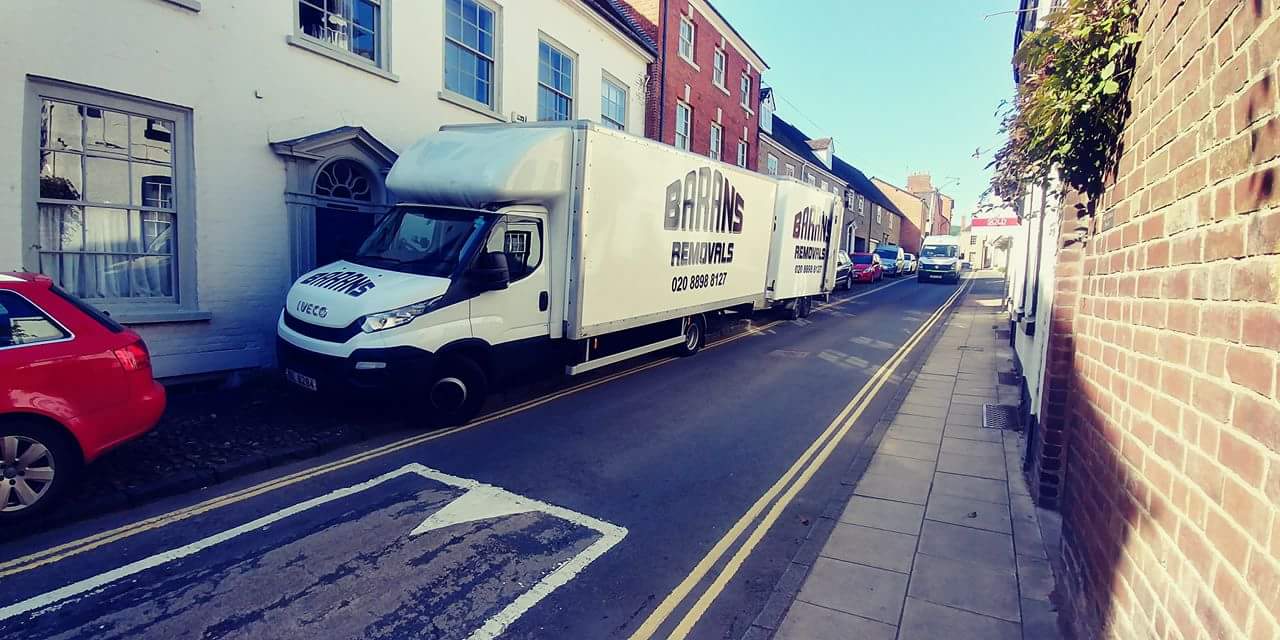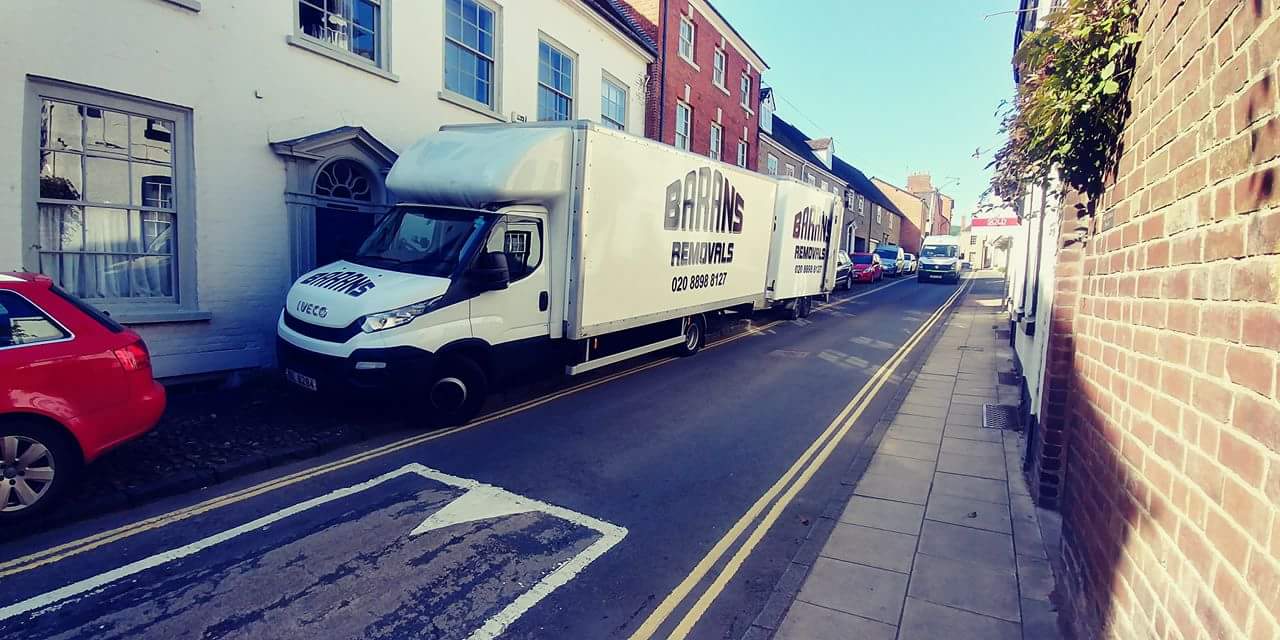 Facts about Surbiton
Surbiton is a suburban neighbourhood of south-west London, within the Royal Borough of Kingston upon Thames (RBK). It is situated next to the River Thames, 11 miles south-west of Charing Cross. It is part of the traditional county of Surrey, but for administrative purposes has been part of Greater London since 1965, following the passing of the London Government Act 1963. Surbiton comprises four of the RBK's wards: Alexandra, Berrylands, St. Mark's, and Surbiton Hill.
Founded originally as Kingston-upon-Railway during the Industrial Revolution, Surbiton possesses a mixture of grand 19th century townhouses, Art Deco courts, and more recent residential blocks blending in with semi-detached 20th century housing estates. With a population of 45,132 in 2016, it accounts for approximately 25% of the total population of the Royal Borough of Kingston upon Thames. Surbiton extends over an area of 2.77 sq mi.