AWARDS
Super Elite Honours Remover
We have been awarded Super Elite Honours Remover. This is a tribute to the excellent work from all our staff since 1978.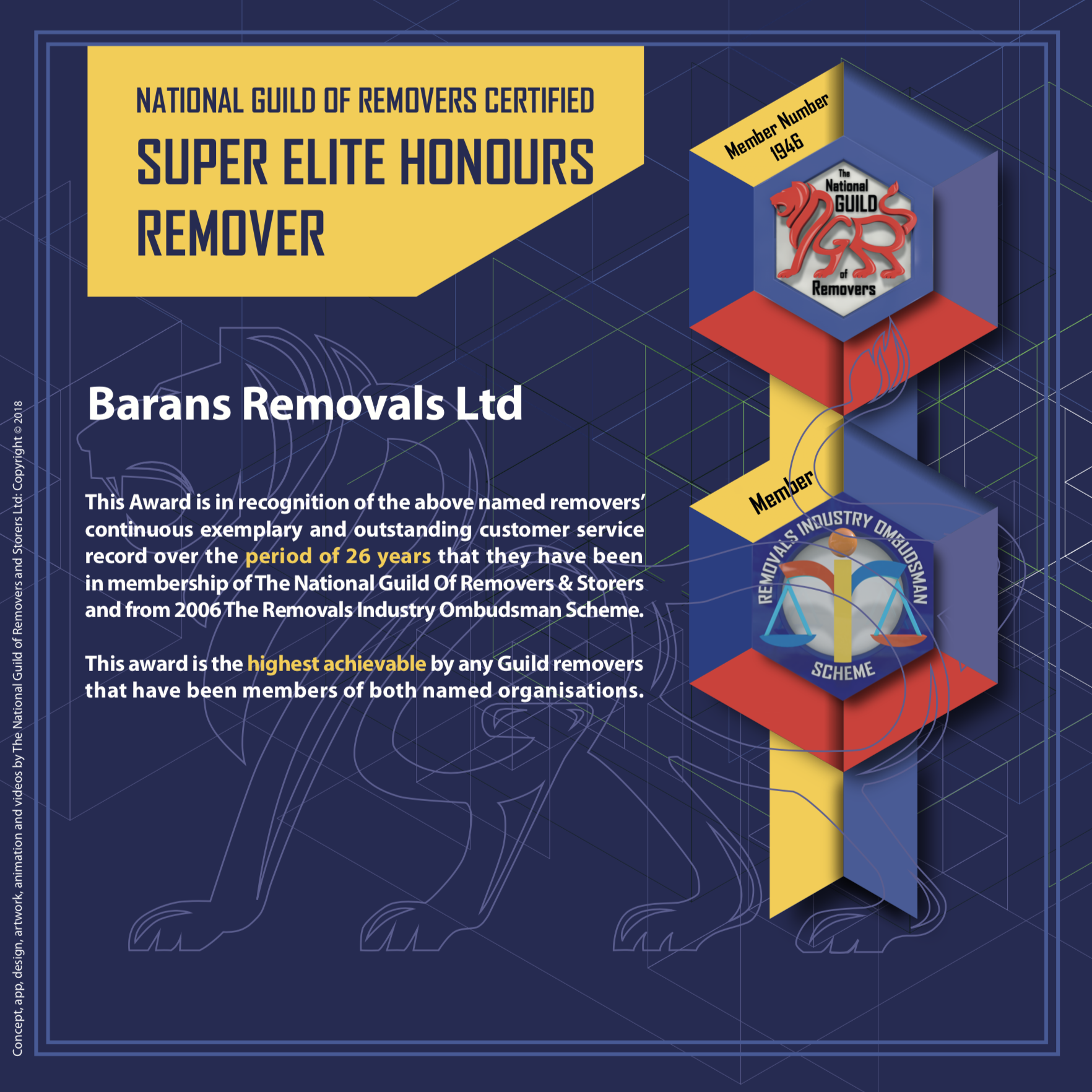 Removal Company In Slough: The Very Best Available

With over thirty years of experience, house removals in Slough truly are second nature to us. And if you're worried we might have trouble locating your new address, we're already acquainted with the area since we have been in this kind of business since 1978. Even if it's a lesser-known area!

For more information, give us a call and speak to one of our friendly and expert team members. Our representatives are very knowledgeable, and they will go through the entire moving process with you in great detail - they'll also be more than happy to answer any additional questions that you might have.

We aim to now only meet your expectations but also exceed them. Barans are committed to building trust and providing an effective service, which makes us different from any other removals company in Slough. This has led to us obtaining a positive reputation in the industry and good reviews from our customers.
Professional Removal Company Slough

In terms of house removals or commercial removals, Barans really are streets ahead of the rest. We have built a positive reputation for removals in Slough for many reasons - our speed, our efficiency, our professionalism and the reality that we have always put our customers first. We have even gained industry recognition by winning the "UK Remover of the Year" award due to our dedication to providing exceptional customer service.

Need help with packing, dismantling furniture, and unpacking too? Barans Removals Slough also provides services, which extend to all of these areas. To learn more regarding these services, we are always here ready for your phone call.

The truth is that moving home is more than a simple process; it's a journey - and Barans Removals wish to be there to aid you each step of the way!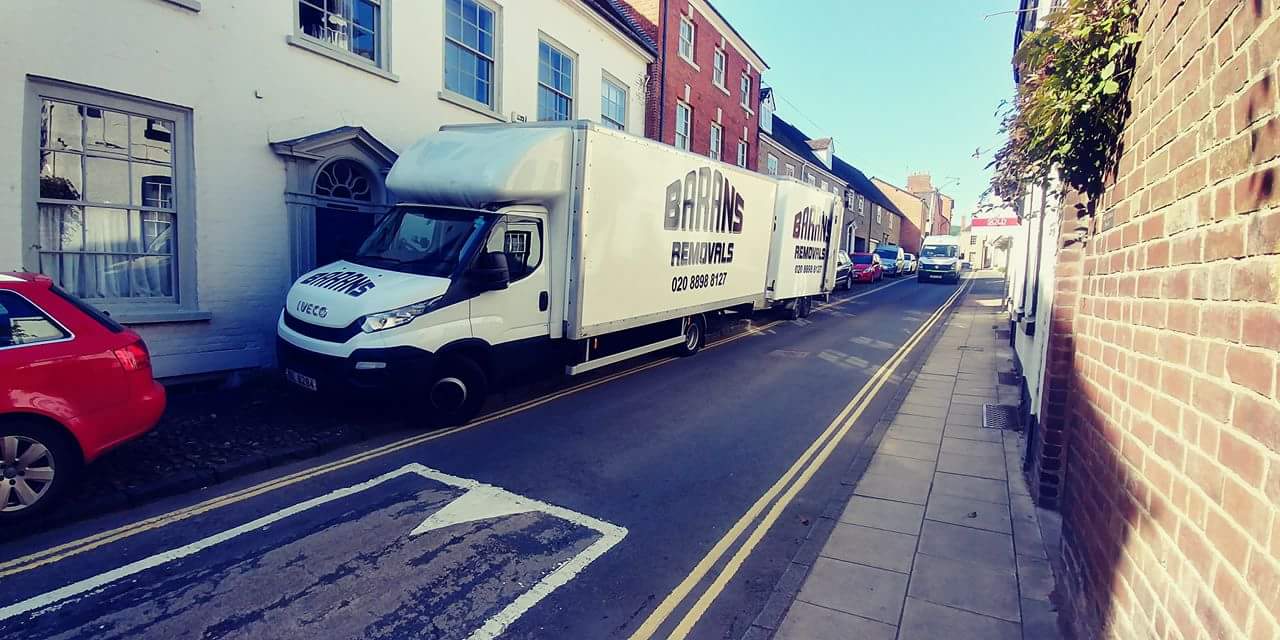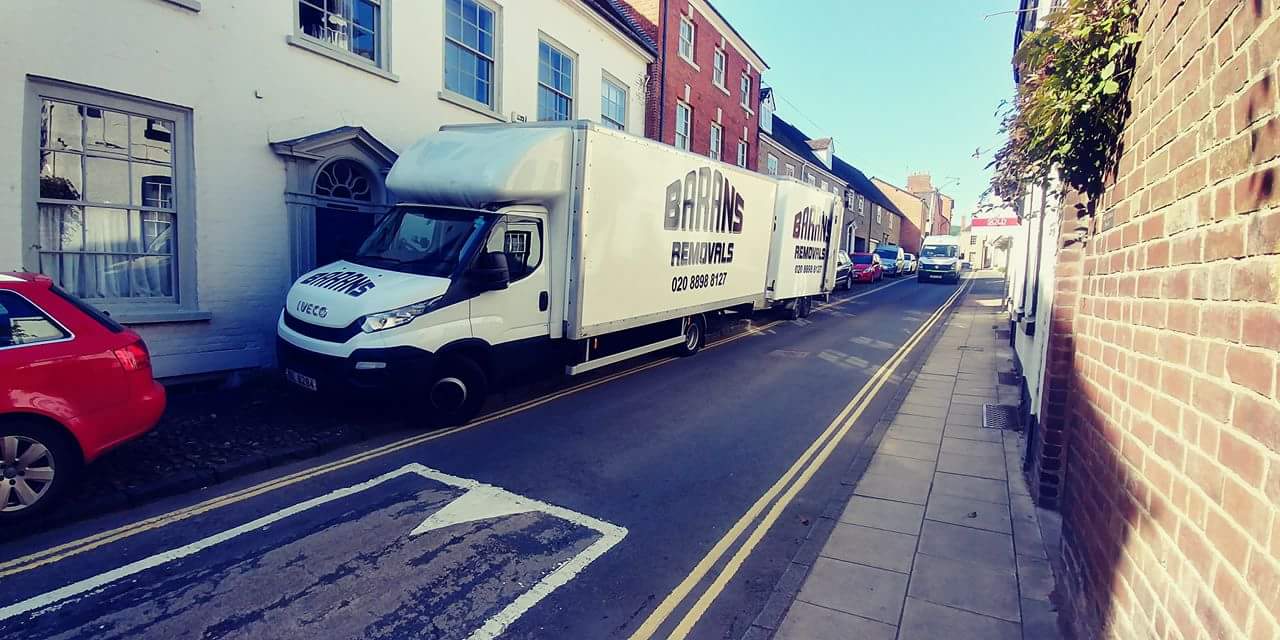 Facts about Slough
Slough is a large town in Berkshire, England, within the Greater London Urban Area, 20 miles west of Charing Cross, central London and 17 miles north-east of the county town of Reading. It is situated within the Thames Valley at the intersection of the M4, M40 and M25 motorways. Slough is the second largest town in Berkshire with approximately 164,000 inhabitants as of 2017.
The A4 and the Great Western Main Line pass through the town, which was historically part of neighbouring Buckinghamshire. From 2019 the Elizabeth line is expected to allow faster journeys to central London.
As of 2011 Slough's population was one of the most ethnically diverse in the United Kingdom, with the highest proportion of religious adherents in England. The town has attracted people from across the country and the world for labour since the 1920s, which has helped shape it into a major trading centre. As of 2017 unemployment stood at 1.4%, circa one-third the UK average of 4.5%.
Slough has the highest concentration of global corporate HQs outside London. The Slough Trading Estate is the largest industrial estate in single private ownership in Europe. Blackberry, McAfee, Burger King and Lego have head offices in the town. The Slough Trading Estate provides over 17,000 jobs in 400 businesses. Slough has the second highest gross value added per worker of cities in UK.