AWARDS
Super Elite Honours Remover
We have been awarded Super Elite Honours Remover. This is a tribute to the excellent work from all our staff since 1978.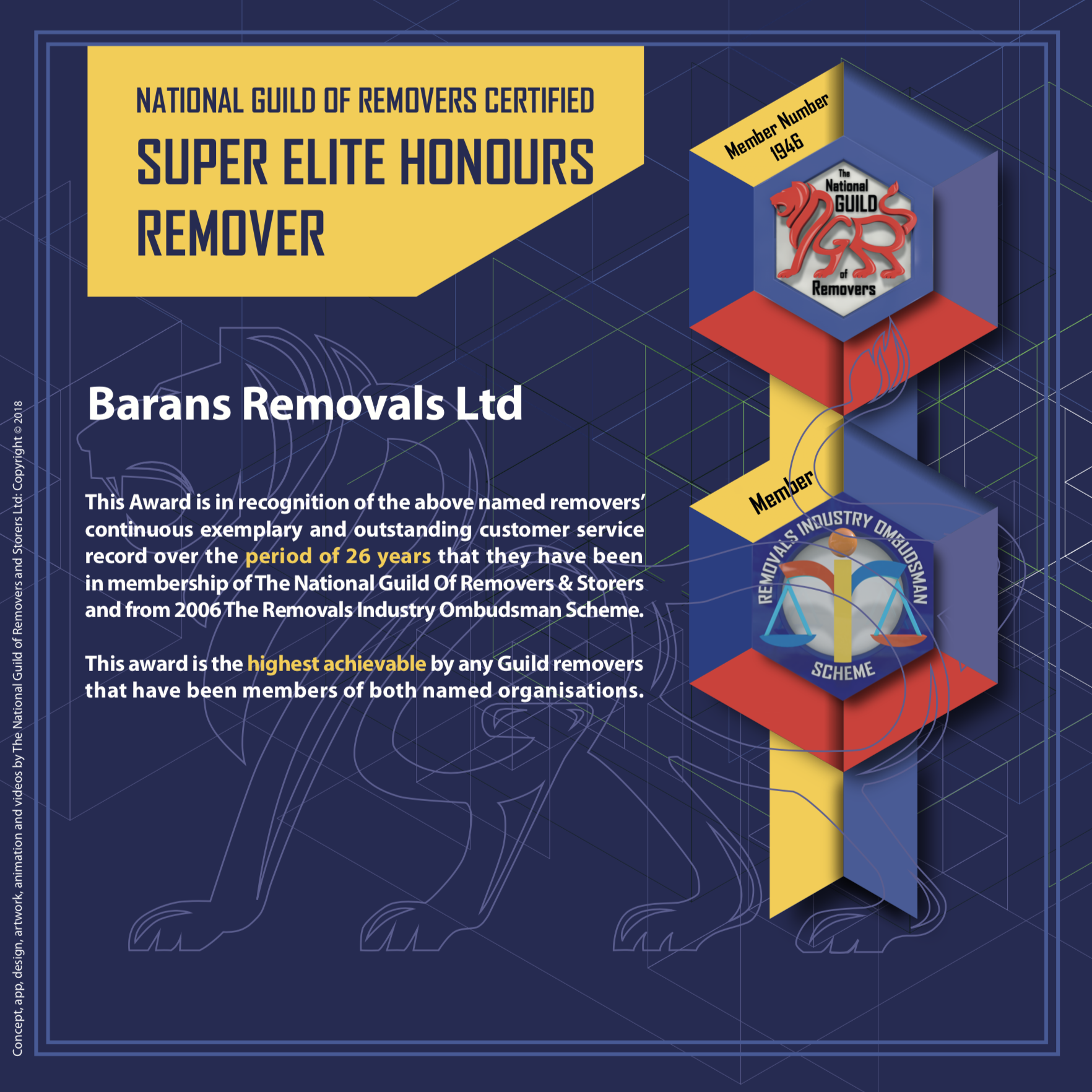 Removals In Richmond – Barans Removals

Our working ethics at Barans Removals, being hardworking and careful to each and every detail, guarantees that our clients, be it past, current, or upcoming will be completely content. This is the reason exactly why we're open to feedback and comments so that we can improve our removals Richmond service that meets the expectations set by people in search of house removals Richmond and London areas.

Since 1978, Barans Removals have always delivered outstanding services, earning them a reputation as being experts in the industry. Our services aren't limited to home moves either, we also provide removals services for commercial properties and also businesses. And if you're not looking to transfer items, our storage system permits you to temporarily keep any undesirable things securely and safely, so you need not be worried about their welfare.
Professional Removals Richmond

With over 3 decades of industry experience, we have perfected our abilities and skills to offer a quick and trustworthy service, which not only meet your demands but also exceed your expectations. What distinguishes Barans Removals Richmond from other moving companies is our commitment to building trust. Our team of qualified removalists take pride in providing outstanding moving services by keeping up to date with road accidents and traffic to ensure efficiency. Our friendly team of employees will adhere to a plan tailored to your needs so you are satisfied every step of the way. Barans Removals services offers a thorough, cost-effective service for those searching for a removals company Richmond for both privately owned and commercial properties.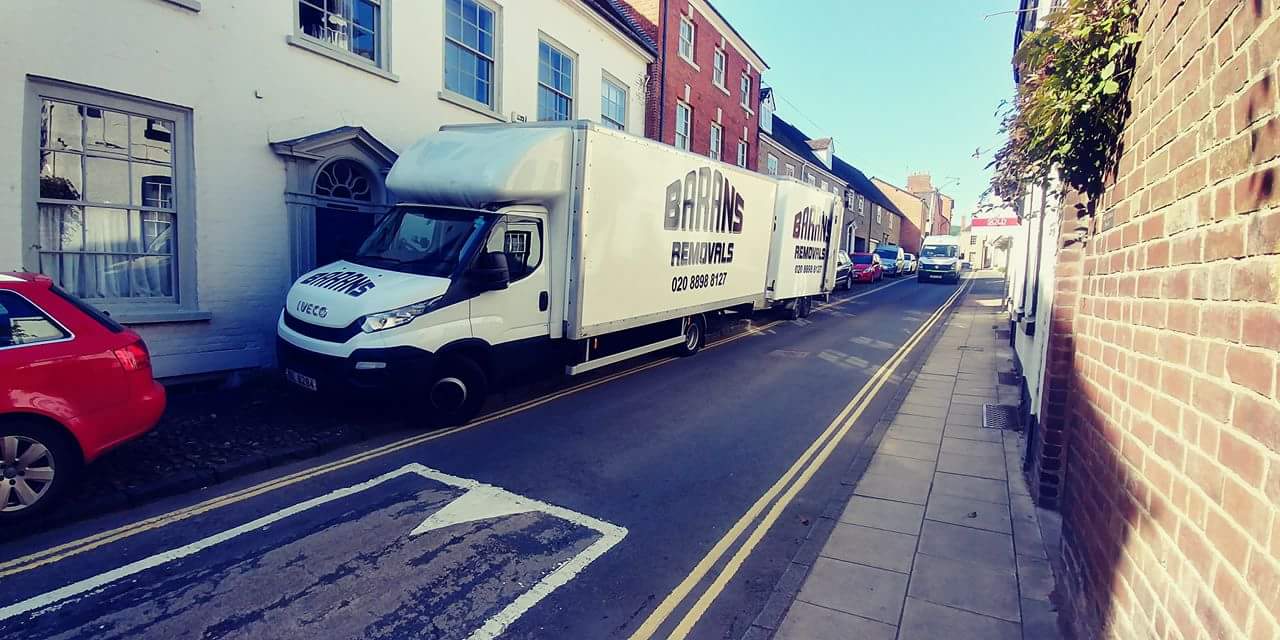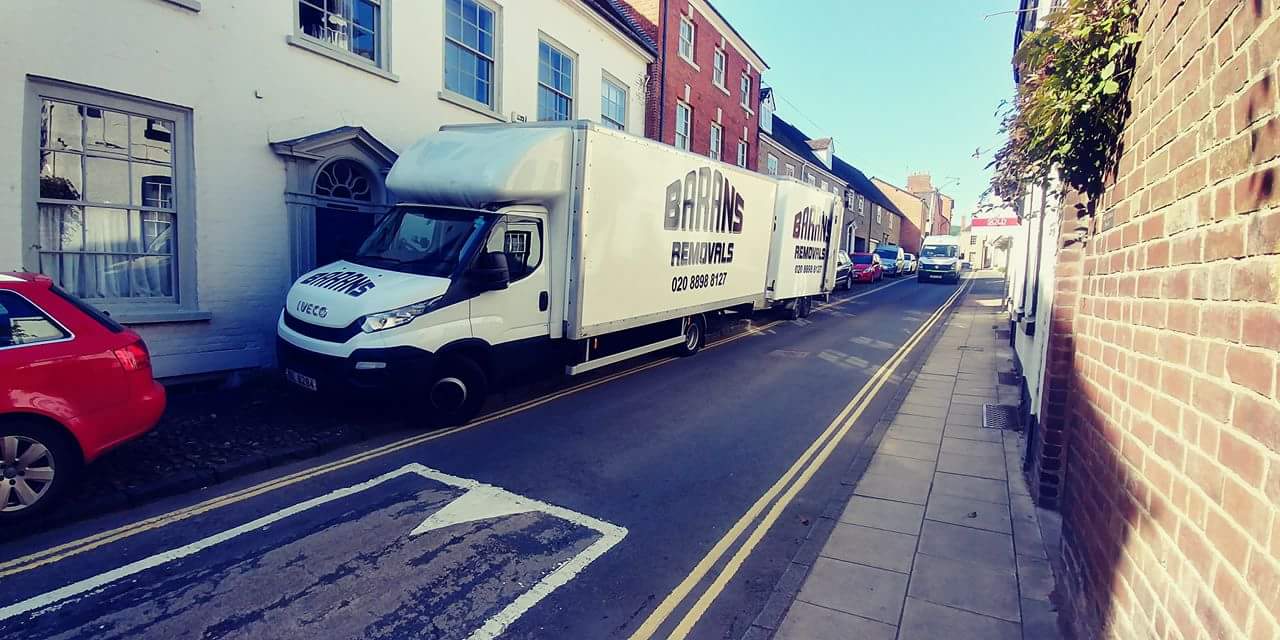 Facts about Richmond
Richmond is a suburban town in south-west London, 8.2 miles west-southwest of Charing Cross. It is on a meander of the River Thames, with a large number of parks and open spaces, including Richmond Park, and many protected conservation areas, which include much of Richmond Hill. A specific Act of Parliament protects the scenic view of the River Thames from Richmond.
Richmond was founded following Henry VII's building of Richmond Palace in the 16th century, from which the town derives its name. (The palace itself was named after Henry's earldom of Richmond, North Yorkshire.) During this era the town and palace were particularly associated with Elizabeth I, who spent her last days here. During the 18th century Richmond Bridge was completed and many Georgian terraces were built, particularly around Richmond Green and on Richmond Hill. These remain well preserved and many have listed building architectural or heritage status. The opening of the railway station in 1846 was a significant event in the absorption of the town into a rapidly expanding London.
Richmond is now part of the London Borough of Richmond upon Thames, and has a population of 21,469 (consisting of North Richmond and South Richmond wards). It has a significant commercial and retail centre with a developed day and evening economy. The name Richmond upon Thames is often used, incorrectly, to refer to the town of Richmond: in fact (unlike nearby Kingston upon Thames), the suffix should properly be used only in reference to the London Borough.