AWARDS
Super Elite Honours Remover
We have been awarded Super Elite Honours Remover. This is a tribute to the excellent work from all our staff since 1978.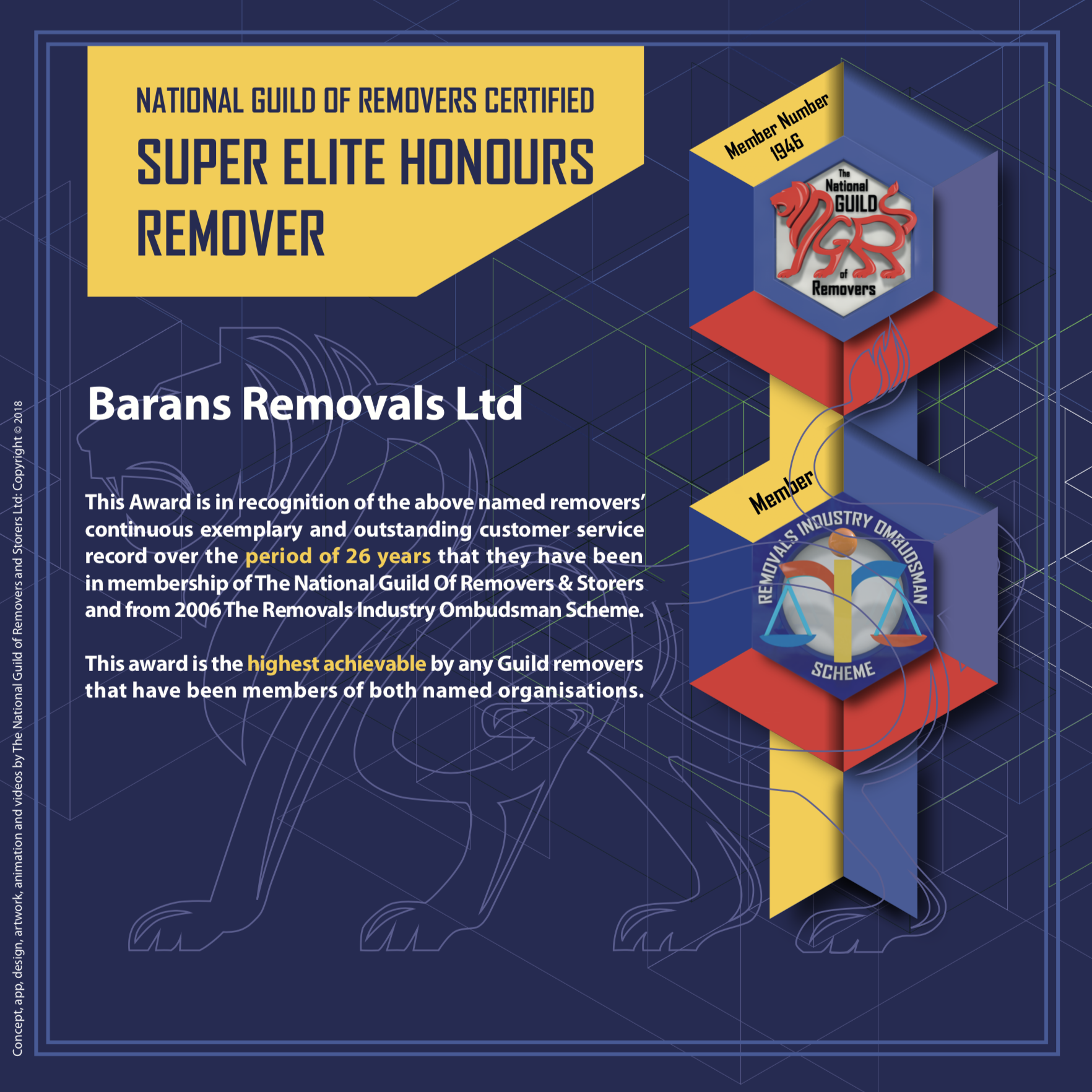 Don't Just Choose Any Removals Company In Putney – Choose Barans Removals

When looking for a removals company that covers Putney and the South West of London, get in touch with Barans Removals. With over 40 years in the removals industry, we are in contact with a wide-reaching network of partners; helping us serve customers throughout the entirety of the UK and Europe.
Barans Removals always work to ensure that your belongings are delivered straight to your doorstep. Whether you are moving a little or a lot, locally or internationally; we have a wide-range of services to ensure you receive a personalised service.

Our international team is available for people looking to move across world. When you choose Barans, you will be designated a move manager who will be on hand to offer professional and tailored advice to make the moving process as smooth as possible.
When moving internationally, you might require our secure storage service. This allows you to free up some extra time to settle in before your belongings are delivered.
Removals Company Putney

Barans Removals is a family run removal company. We started trading in 1978, so have built up a wealth of knowledge over the last 40 years. From our premisis in Twickenham, we cover the whole of South East England, moving people all across the UK and Euorpe.
We undertake removals of all sizes, from a few items to a 10 bedroom manor house, everything is handled and cared for equally well.

Putney is outside of the London congestion charging zone, but the roads can get quite busy. We use our local knowledge to mitigate the common problems people face when getting about in the local area. Traffic congestion is a challenge in any area of London, but Putney can be particularly busy around the time of the University Boat Race. Speak to one of our team today to discuss your removals plans.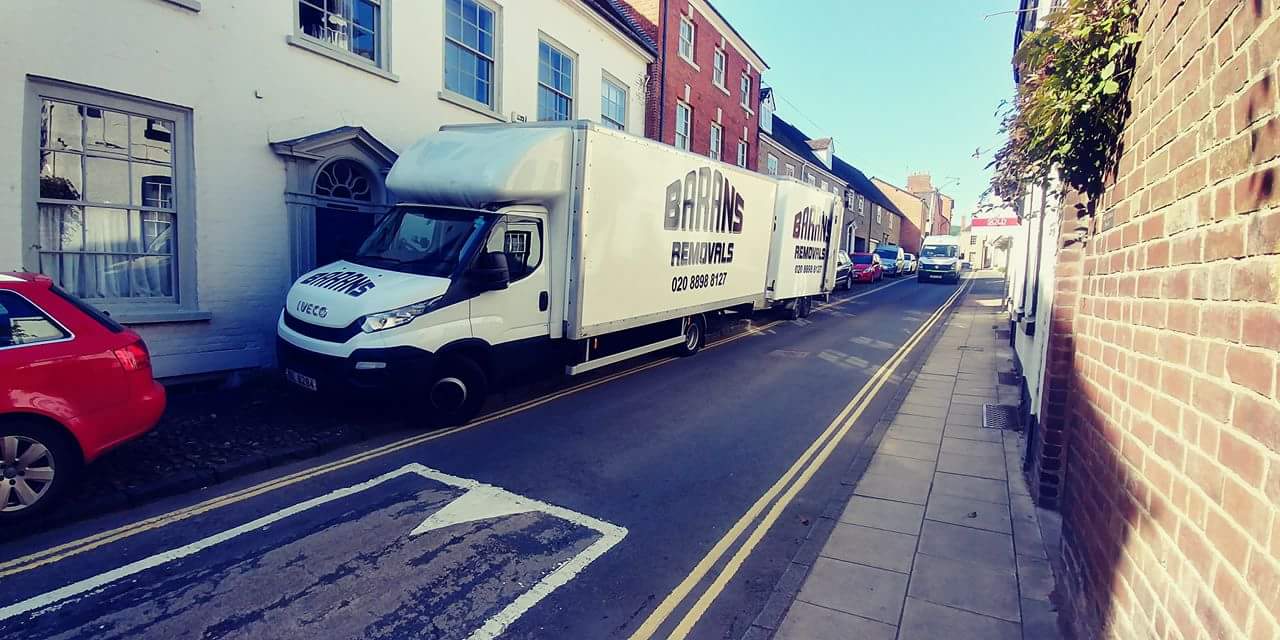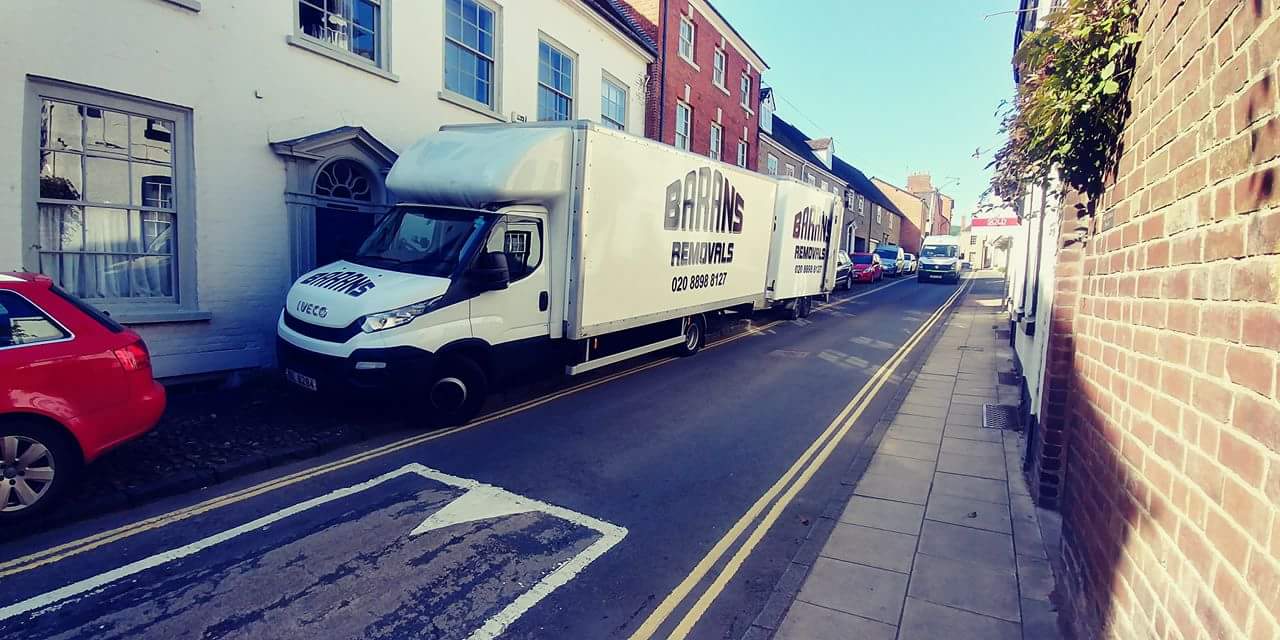 Facts about Putney
Putney is a district in south-west London, England in the London Borough of Wandsworth. It is centred 6.1 miles (9.8 km) south-west of Charing Cross. The area is identified in the London Plan as one of 35 major centres in Greater London.
Putney is an ancient parish which covered 9.11 square kilometres (3.52 sq mi) and was until 1889 in the Hundred of Brixton in the county of Surrey. Its area has been reduced by the loss of Roehampton to the south-west, an offshoot hamlet that conserved more of its own clustered historic core.
In 1855 the parish was included in the area of responsibility of the Metropolitan Board of Works and was grouped into the Wandsworth District. In 1889 the area was removed from Surrey and became part of the County of London. The Wandsworth District became the Metropolitan Borough of Wandsworth in 1900. Since 1965 Putney has formed part of the London Borough of Wandsworth in Greater London.
The benefice of the parish remains a perpetual curacy whose patron is the Dean and Chapter of Worcester [Cathedral]. The church, founded in the medieval period as a chapel of ease to Wimbledon, was rebuilt in the very early Tudor period and in 1836 was again rebuilt, and the old tower restored, at an expense of £7000 (which is approximately equivalent to £647,264 in 2018) defrayed by subscription, a rate, and a grant of £400 from the Incorporated Society. It has a small chantry chapel (originally erected by native Nicholas West, Bishop of Ely (d. 1533)) removed from the east end of the south aisle, and rebuilt at the east end of the north side, preserving the old style.