AWARDS
Super Elite Honours Remover
We have been awarded Super Elite Honours Remover. This is a tribute to the excellent work from all our staff since 1978.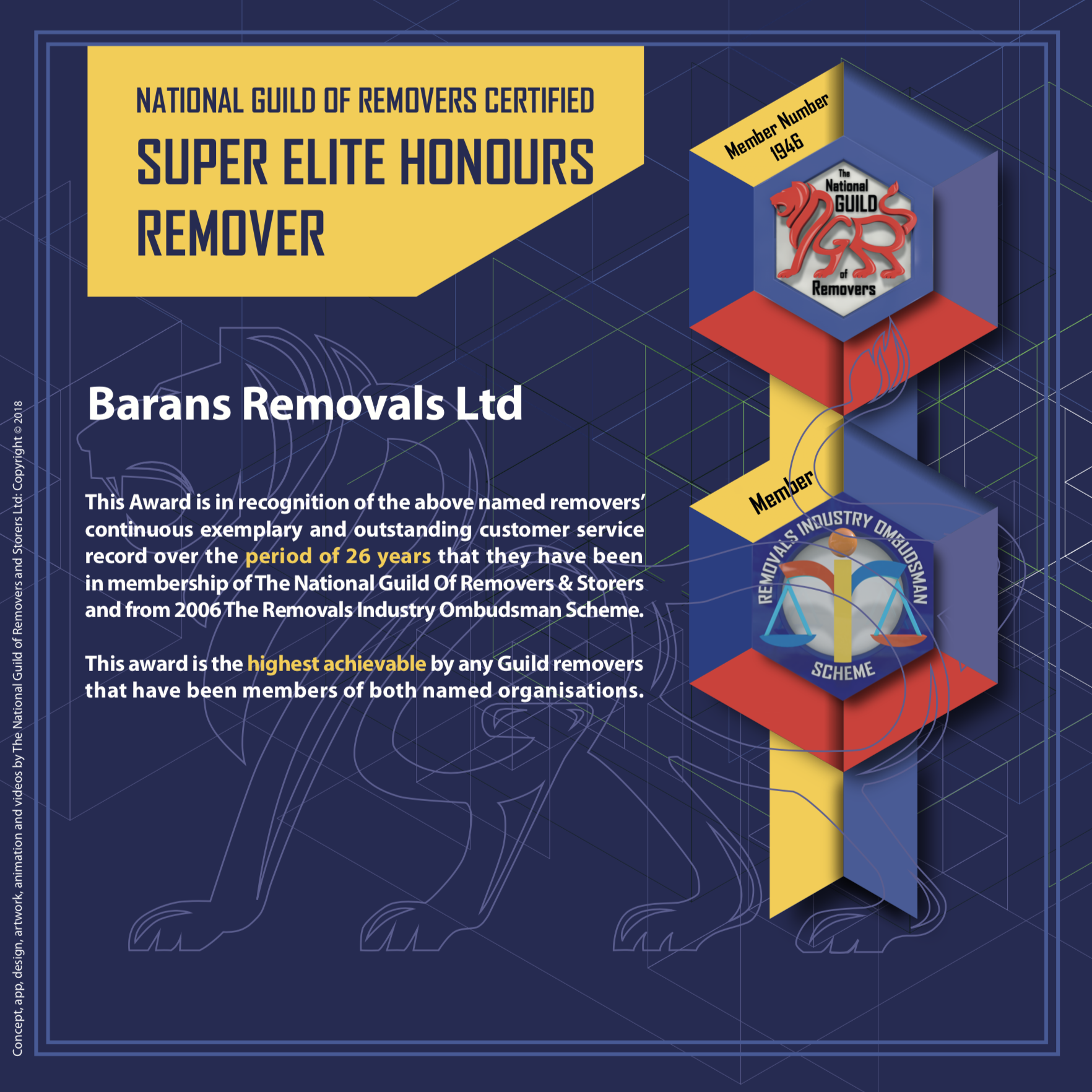 Find The Best Removal Company In New Malden Now

Barans removals have been a leading surrey based removals company for the past 40 years. Over this time we have gained a wealth of knowledge moving thousands of people in New Malden. Our teams of surveyors, packers and movers pride themselves on being smart, courteous and extremely reliable. Customer service is one of the most importance traits that make our business what it is. We work very closely with our clients to ensure the move is as stress free as possible.

We understand that moving house in New Malden or relocating your business can be an extremely stressful experience. We offer our domestic and commercial clients a range of house removal options to ensure your move is as convenient and simple as possible.
House And Commercial Removal New Malden Company

We are not your typical removal company in New Malden. Our dedicated staff joined the industry from a range of backgrounds including carpet layers, drivers, firemen and sales to name a few, they have chosen to have a slightly more relaxed lifestyle and to use their skills to provide a bespoke and friendly service that at sometime or another, every household or business in New Malden will require.

Local knowledge is key to a successful New Malden removal with its many narrow roads and parking restrictions. We have a modern fleet of vans and lorries which have been built to all different sizes to make sure the right vehicle is supplied for the right move.
We can supply anything from a small panel van to an 18m long road train to suit your requirements.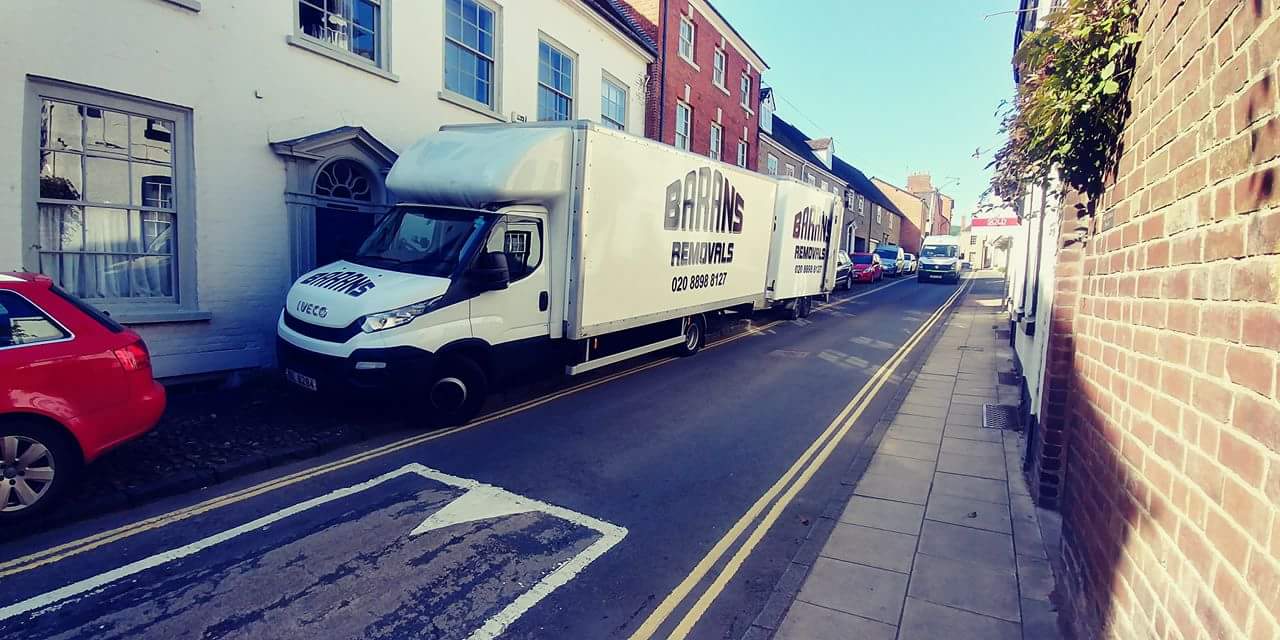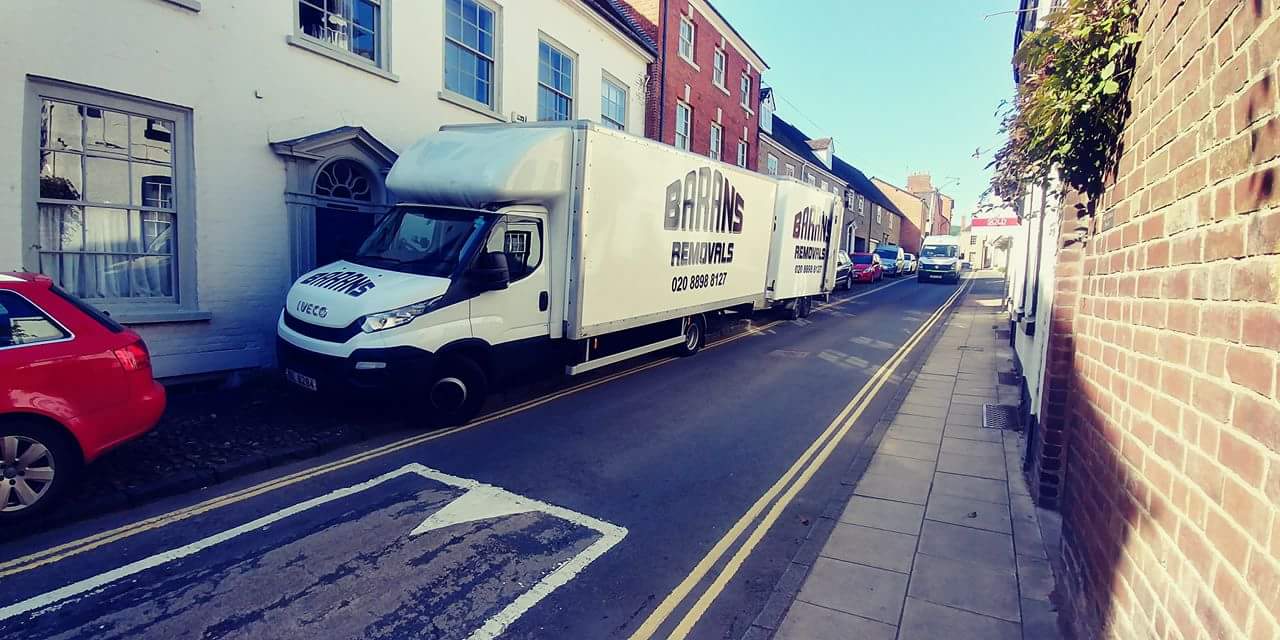 Facts about New Malden
New Malden was established entirely as a result of the arrival of the railway, when what is now called New Malden railway station was opened on 1 December 1846 on the main line from London Waterloo.
Building started slowly in the area just to the north of the station, gathering pace in the late nineteenth and early twentieth centuries with two- and three-bedroom terraced houses. Further out towards Coombe Hill are larger detached and semi-detached houses from the 1930s. The name of the road which leads up the hill to Coombe, Traps Lane, is thought to derive from a farm owned by a Mrs Trap. Following the opening of the Kingston bypass in 1927, the farms to its south progressively gave way to suburban development.
Two miles (3 km) to the south is the former village of Old Malden (from which New Malden gets its name) whose origins go back to Anglo-Saxon times, the name being Old English for Mæl + duna = "the cross on the hill".
Under the District Councils Act 1895, The Maldens & Coombe Urban District Council was created (the plural relating to Old Malden and New Malden). In 1936 Malden and Coombe was granted full Borough status, with its own Mayor, and had the rare distinction of a civic mace bearing the royal insignia of King Edward VIII. In 1965, the London Government Act 1963 came into force merging the boroughs of Malden & Coombe and Surbiton with Kingston upon Thames to form the Royal Borough of Kingston upon Thames.
New Malden is home to the offices of several large organisations, including Nestle Purina (until 2012 when Nestle moved its UK headquarters to Gatwick) and Northrop Grumman.