AWARDS
Super Elite Honours Remover
We have been awarded Super Elite Honours Remover. This is a tribute to the excellent work from all our staff since 1978.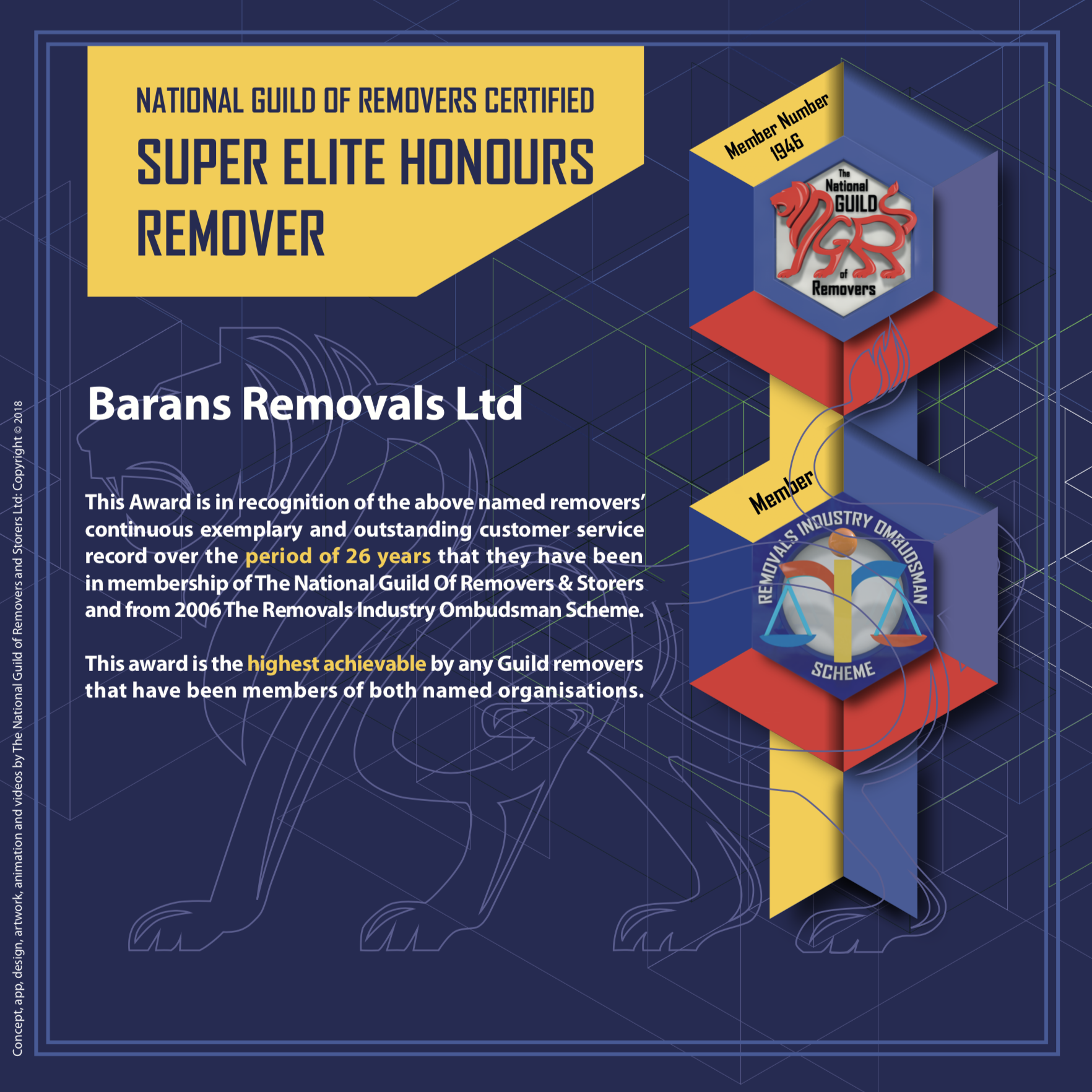 Don't Just Choose Any Removals Company In Ewell – Choose Barans Removals

Moving house into or out of Ewell can be an exciting time, but it can often be stressful too. Barans Removals can help reduce any headaches that might arise and our professional services will make your Ewell removal run smoothly and efficiently.
There are many different removals firms in the Ewell area, so it's important to make sure you choose a reputable company. Here are some things to think about that will help you make the most of your Ewell removals service, and ensure things go smoothly on moving day:

Check with your Ewell removals company to find out how they will pack and transport anything that's particularly valuable.
Check with your Ewell removals company that they offer a packing service.
Check with your Ewell removals company that they have a plan of what will happen on the day of the move.
Barans Removals will have all these and more in place for you.
Removals Company in Ewell


Removal company Ewell, Barans Removals offers a full removal service in Ewell, Surrey. Our removal service includes a packing option, or we can provide you with packing materials. We also offer secure storage for customers in Ewell, Surrey, including collection.

Barans Removals have always been an active removal company. For the last 40 years, we have lead the way in introducing new and better handling practices. We are passionate about helping clients move home with the minimum fuss covering every detail and ensuring that every house move is a success. We are founder members of the National Guild of Removers and Storers and continue to be a key part of integrating changes to the industry through them.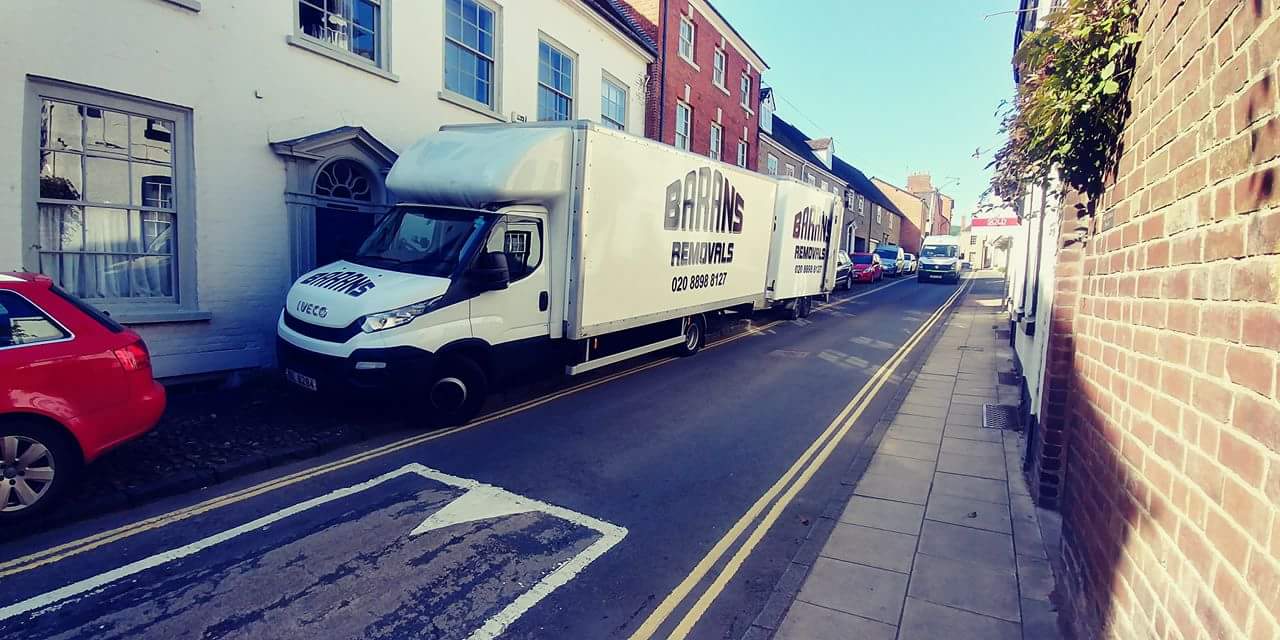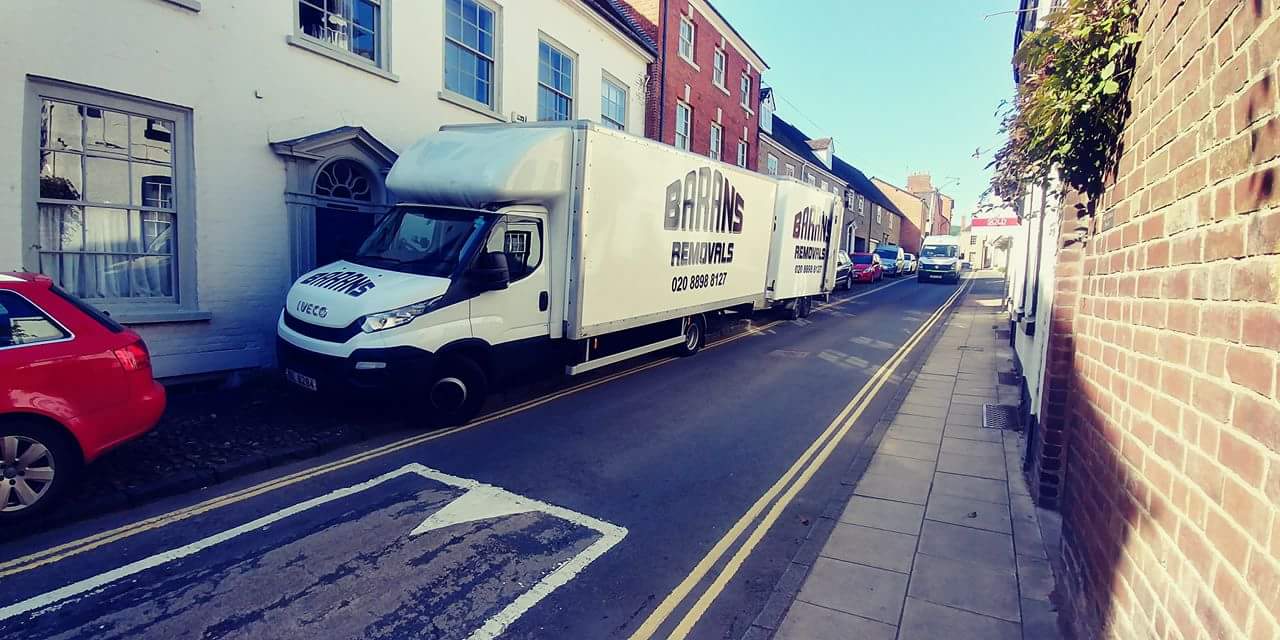 Facts about Ewell
Ewell is a suburban area in the borough of Epsom and Ewell in Surrey with a largely commercial village centre. Apart from this it has named neighbourhoods: West Ewell, Ewell Court, East Ewell, Ewell Grove, and Ewell Downs. One rural locality on the slopes of the North Downs is also a neighbourhood, North Looe. Remaining a large parish, Ewell occupies approximately the northeastern half of the borough minus Stoneleigh.
It borders a southwest boundary of Greater London at Cheam and is within the capital's commuter belt and contiguous suburbs of the Greater London Built-up Area, 12 miles (19 km) from its centre. Ewell has the main spring, with an adjoining pond, at the head of the Hogsmill river, a small tributary of the River Thames.
A majority – 73% – of the population of Ewell is in the ABC1 social class