AWARDS
Super Elite Honours Remover
We have been awarded Super Elite Honours Remover. This is a tribute to the excellent work from all our staff since 1978.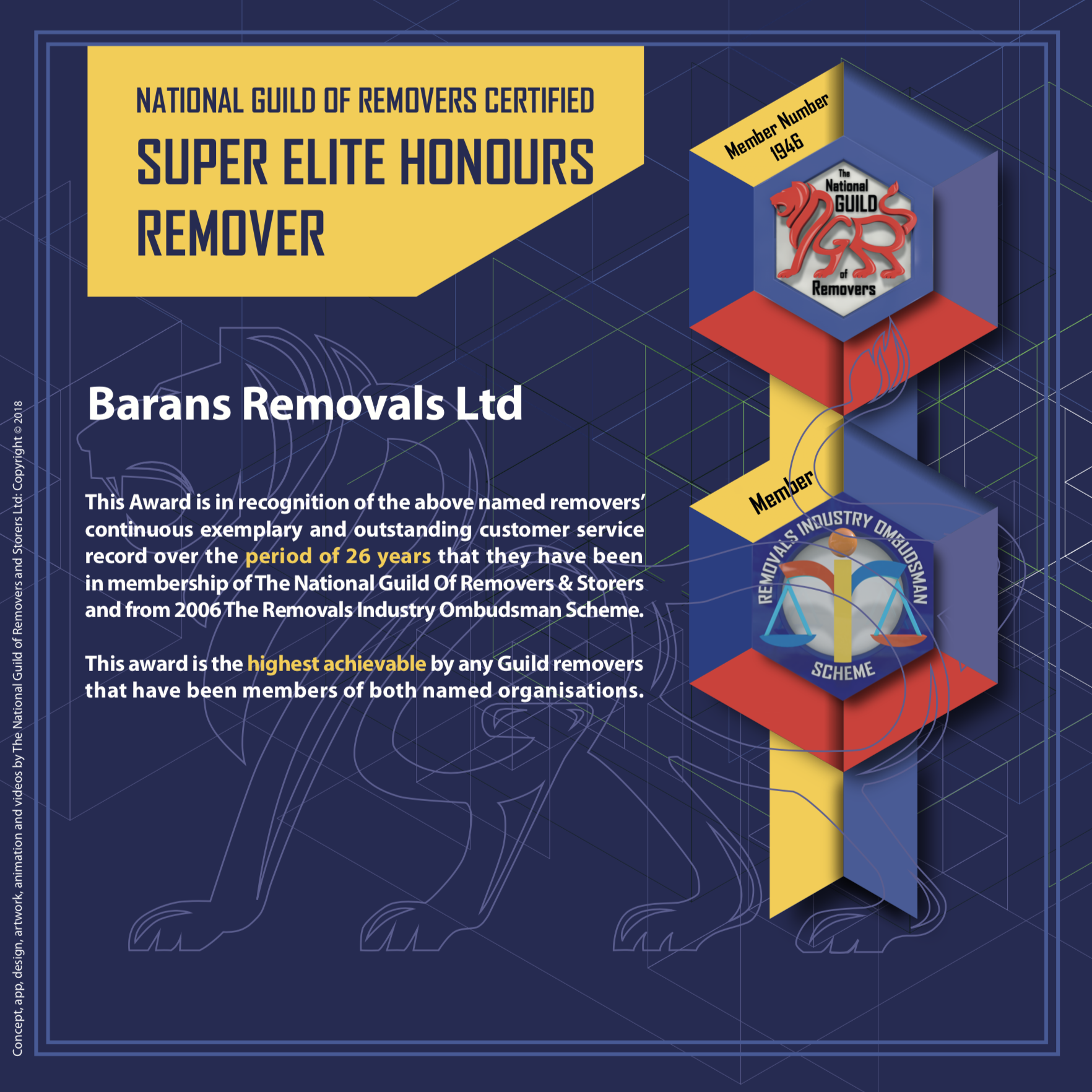 Removals In And Around Ashford, Middlesex, The Best In Class

Barans Removals Packing & Removal services in Ashford are an honest and professional full service removal company. We offer a quality experience for your removal and packing service. We also provide secure storage, should you need us to look after your goods until you are ready to receive them.
We provide a removal service in Ashford, Staines, Sunbury, Shepperton, Egham, Chertsey and Windsor and all the surrounding areas.

For over four decades, we have been moving people in and out of Ashford, keeping all of them happy with our efficient and well-trained movers, drivers and packers. We know the area, so we get you from A to B the quickest way and we make the whole moving experience as calm and straightforward as possible, all at a good value price.
Removals Company Ashford, Middlesex

From vans for moving moving personal posessions, to road trains for moving manor houses, we have all sizes of vehicles avaliable to accomodate your needs. We will arrange to have packing materials like tape and boxes delivered to you before your move for you to pre-pack anything that you want to. We have excellent storage facilities which can be extremely useful if you've temporarily got excess belongings.
When you need a removal companies in Ashford, we are the obvious choice, time and again, because we make moving simpler and less stressful.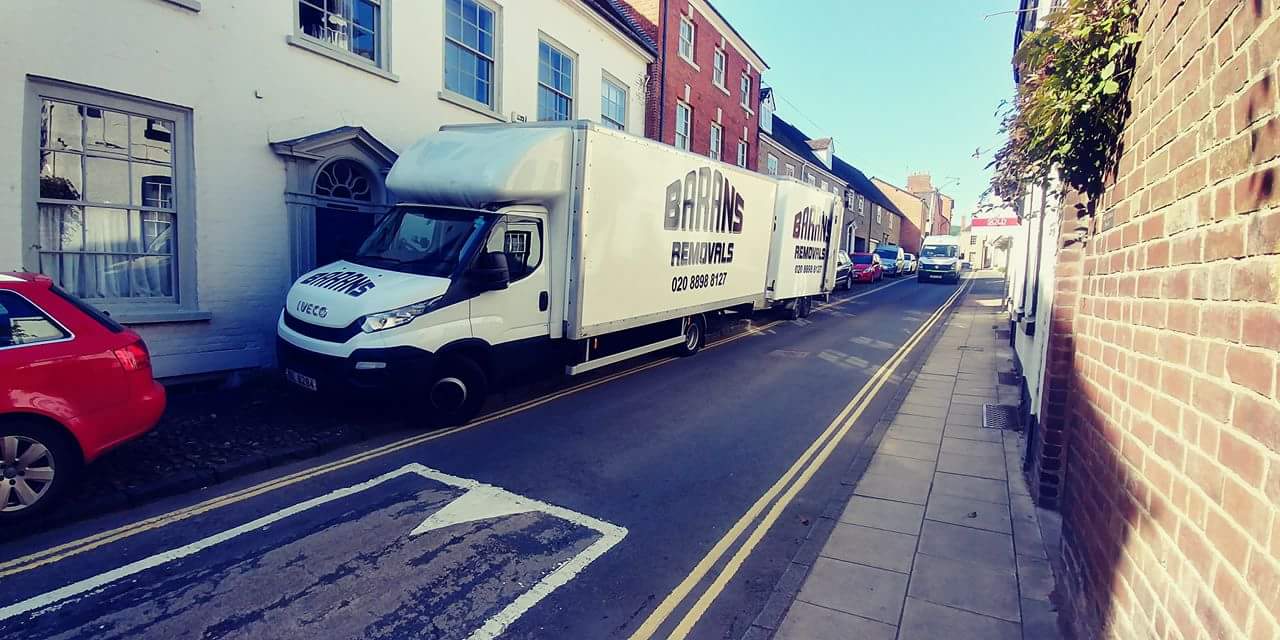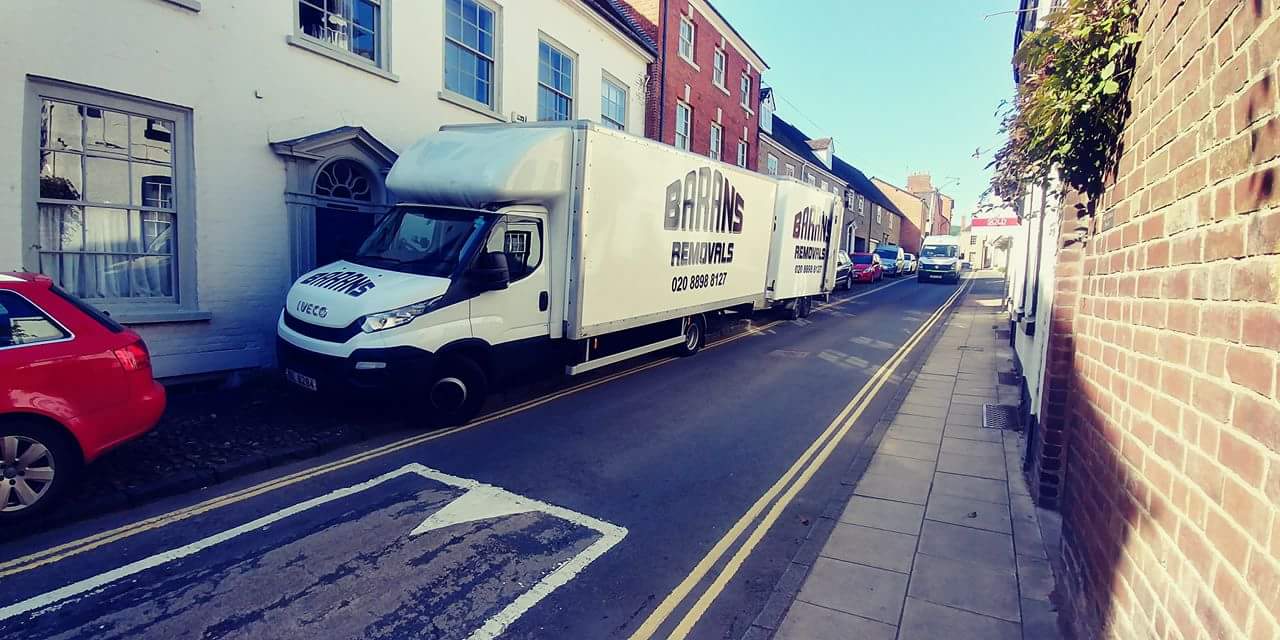 Facts about Ashford, Middlesex
Ashford is a town and suburb of London almost entirely in the Surrey borough of Spelthorne, but with a small part in the London Borough of Hounslow, England. Mostly residential, Ashford is 13 miles (22 km) WSW of Charing Cross, London, forms part of the London commuter belt, with a minor stop on the Waterloo to Reading Line (which has two branch lines) and has a long commercial high street. It is centred miles (4 km) south of Heathrow Airport, to which a portion of its economy relates, including business premises relating to aviation and the distribution of air freight – the main cargo depot being next to an adjoining village, Stanwell.
Historically part of Middlesex, the town's wards have been part of Surrey since Middlesex County Council was abolished in 1965. South Western Railway uses the present or past county variously throughout its stations and trains. A leading gymnastics club, HMP Bronzefield and one of the sites of Brooklands College are in the town. Ashford Hospital is narrowly within Stanwell and began as Ashford's workhouse. Ashford Common has a parade of shops and is a more residential ward that includes part of the Queen Mary Reservoir and all of its related water treatment works, which is contiguous with and subsidiary to the town itself.
Ashford consists of relatively low density low and medium rise buildings, none of them being high rise. If excluding apartments (at the last census 27% of the housing stock) most houses are semi-detached. Ashford is defined along its northern edge by a dual carriageway and extends no more than  mile (400 m) beyond another parallel to the southern boundary. It centrally includes a short section of another and has a driving test centre that serves a wide area. Junctions of the UK's motorway network are  miles (5.6 km) and 2 miles (3 km) from its borders and it has along the two main dual carriageways official dealers of Ford, Citroën and Suzuki.
On two of the eight chief compass points the town is buffered by green space which covers just over 1 square mile (2.5 km) and includes The Princes Club, Bedfont Lakes and Shortwood Common.