AWARDS
Super Elite Honours Remover
We have been awarded Super Elite Honours Remover. This is a tribute to the excellent work from all our staff since 1978.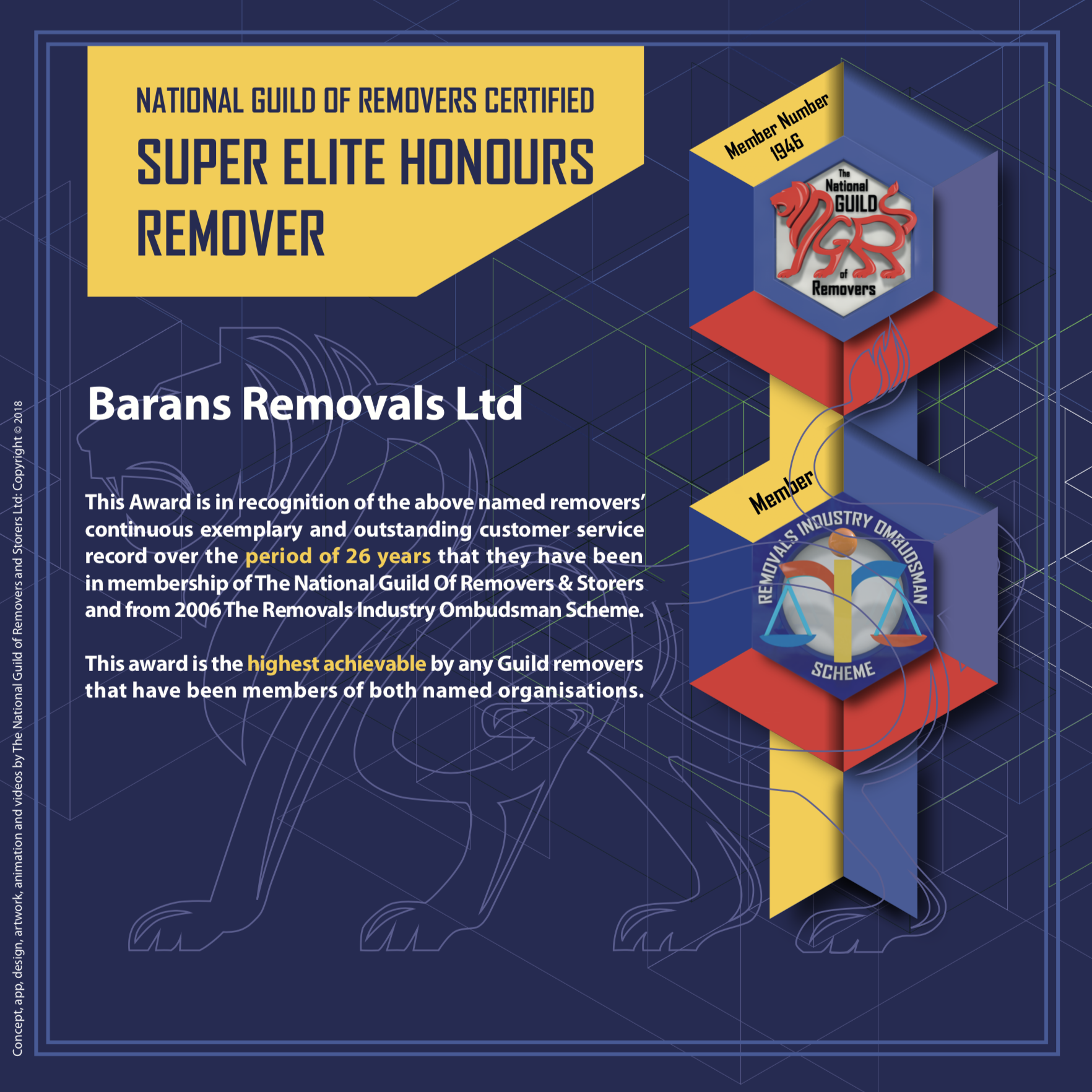 Removal Company Based In The Acton Area

Barans Removals is the leader on the market of house removals in Acton and other areas of London and the UK. Our clients trust us with their property and personal belongings because they know that Barans Removals guarantees their safety. Our specialists will protect the property from possible damage during loading, transportation and unpacking.

Whether you are preparing for a move in Aton or simply want to free up space in your home, we also offer premier storage services throughout Acton and the South East of England as part of our comprehensive removals service. Our fully alarmed, purpose-built storage facilities will ensure your belongings are kept safe and secure, no matter how valuable they are.
Our varying storage sizing options allow us to meet the needs of both business storage and residential storage, giving you the peace of mind that comes with being in the hands of removals experts.
House And Commercial Removal Acton Company

You will be delighted by Barans Removals' efficient, reliable and flawlessly professional approach. We take the time to listen to you and work out exactly what your move requires.
As well as removals in and around Acton, we also offer excellent storage facilities at our dedicated depot in Twickenham. We are used to packing even the most fragile and valuable items as well as shipping all your worldly goods to far flung places around the world. We have been busy moving people and businesses in London for over 40 years now and as a result have built up a wealth of knowledge of every part of the city, country, europe and the world.

This which means we're pretty quick at getting from A to B and we aim to disrupt your life as little as possible during your move, so we strategise carefully to make sure things are seamless from beginning to end.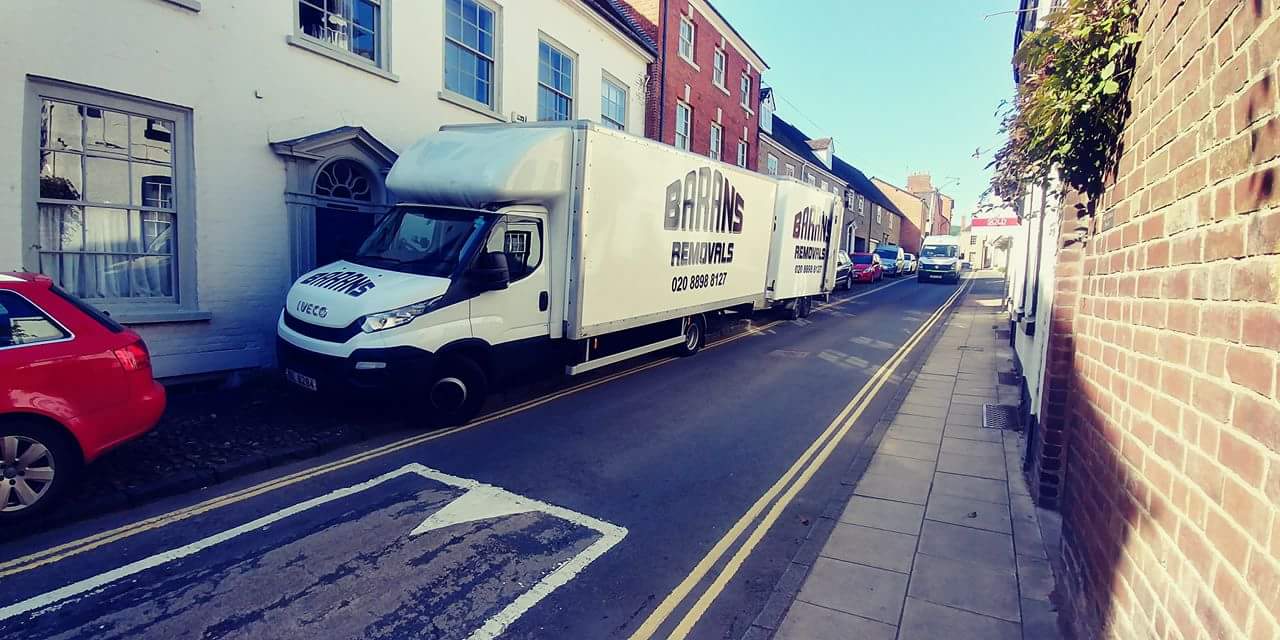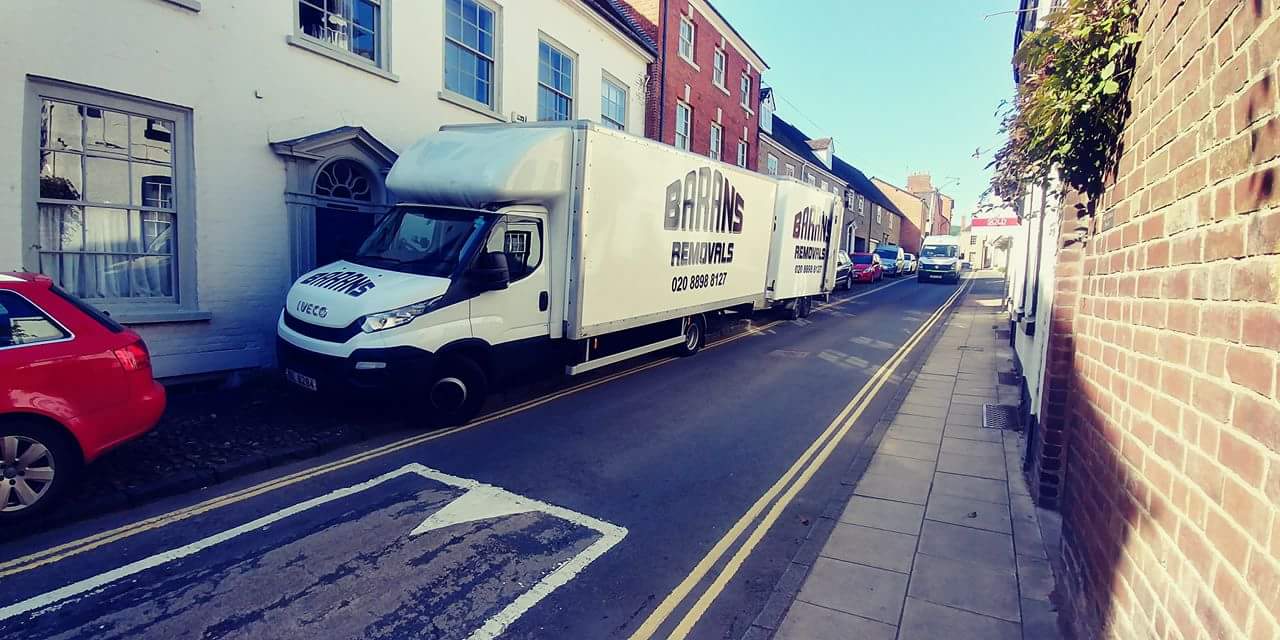 Facts about Acton
Acton  is an area of west London, England, within the London Borough of Ealing. It is 6.1 miles (10 km) west of Charing Cross. It lies within the Historic County of Middlesex.
At the 2011 census, its four wards, East Acton, Acton Central, South Acton and Southfield, had a population of 62,480, a ten-year increase of 8,791 people. North Acton, West Acton, East Acton, South Acton, Acton Green, Acton Town, Acton Vale and Acton Central are all parts of Acton.
Acton means "oak farm" or "farm by oak trees", and is derived from the Old English āc (oak) and tūn (farm). Originally an ancient village, as London expanded, Acton was absorbed into the city. Since 1965, Acton equates to the east of the London Borough of Ealing, though some of East Acton is in the London Borough of Hammersmith and Fulham and a small portion of South Acton is in the London Borough of Hounslow. Acton and Harrow are the two locations with the most stations bearing their name anywhere in the United Kingdom (apart from the full names of the London terminus stations), with seven each.
Central Acton is synonymous with the hub of commerce and retail on the former main road between London and Oxford (the Uxbridge Road); a reminder of its history is in its inns, which date back in cases to the late Tudor period as stopping places for travellers. Nowadays, the principal route linking London and Oxford (the A40 dual carriageway) bypasses central Acton, but passes through East Acton and North Acton.